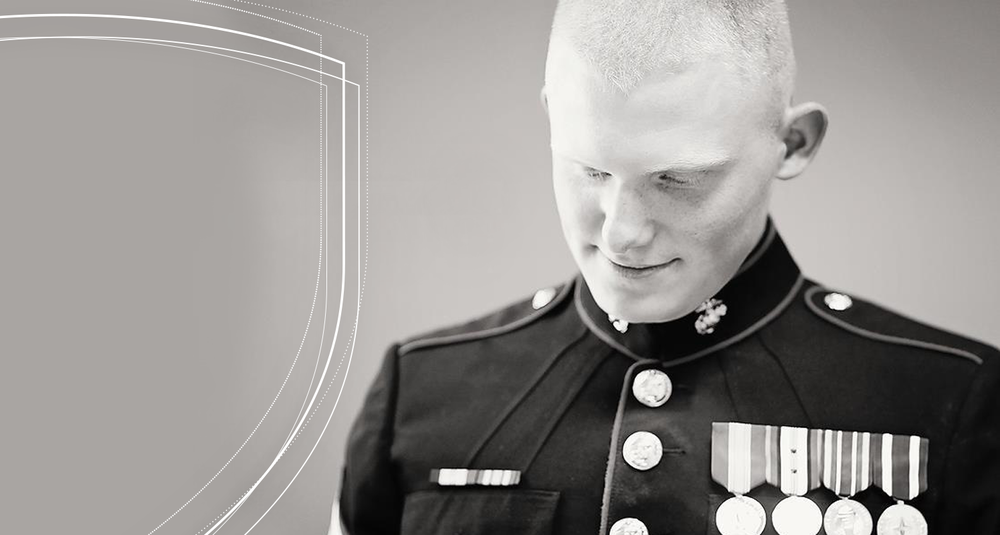 SCHUYLKILL HAVEN, Pa. — Penn State Schuylkill R.N. to B.S.N. graduate Michael Joseph Neidlinger recently was named the Penn State College of Nursing Student Marshal for the summer 2020 commencement ceremony.
Neidlinger was selected for this top honor from among all graduates of the College of Nursing, including six regional campuses and Penn State World Campus, based on his cumulative GPA and academic achievements. Neidlinger has maintained a GPA of 3.95 during his course of study, and was named multiple times to the Penn State Schuylkill Dean's List.
A veteran of the United States Marine Corps, Neidlinger was able to use the Post-9/11 GI Bill to help support his education: first at Penn State Schuylkill for all of his prerequisites, then through the Lehigh Valley Health Network-affiliated Joseph F. McCloskey School of Nursing, and finally returning to Penn State Schuylkill to complete his bachelor of science in nursing.
He has been the recipient of multiple awards and scholarships, including The President's Freshman Award, the Lehigh Valley Hospital – Schuylkill Auxiliary Scholarship, the National Coalition of Hospital Associated Schools and Colleges of Nursing (NCHASCN) Scholarship, and the Schuylkill Campus Advisory Board Trustee Scholarship.
Additionally, Neidlinger was a member of the Student Nurses' Association of Pennsylvania, the Joseph F. McCloskey School of Nursing Advisory Committee and Peer Mentor Program, and served in a leadership capacity as president of the Joseph F. McCloskey School of Nursing Student Council.
"Michael is a bright student and caring nurse," states Marianne Adam, coordinator of the nursing program at Penn State Schuylkill, and Neidlinger's faculty representative. "Completing the R.N. to B.S.N. degree is an important step for him in his education. Michael has the potential to make significant contributions to the nursing profession, and I look forward to watching his career unfold."
Neidlinger had this to say when learning about his appointment to student marshal: "I am honored to represent my fellow students of the 2020 graduating nursing class, and I appreciate this recognition for my hard work throughout my years in the undergraduate program at Penn State."
Neidlinger currently works as an intensive care unit nurse at Lehigh Valley Hospital – Schuylkill, in Pottsville, Pennsylvania. With his B.S.N. degree completed, he is currently focusing his efforts on his career in critical care nursing. However, he eventually sees himself returning to school to complete his master of nursing (MSN) or doctor of nursing practice (DNP) with a career path to becoming a flight nurse.
About the RN to B.S.N. program at Penn State Schuylkill
The RN to B.S.N. degree program at Penn State Schuylkill helps working registered nurses develop advanced nursing competencies and other professional-level skills. New for fall 2020, Penn State will be offering a bachelor of science in nursing degree, in addition to a master of science in nursing graduate degree. If you would like to learn more about one of these in-demand degree programs, contact Marianne Adam, nursing program coordinator, at 570-385-6061.
Find more information about Penn State Schuylkill's Military and Veteran Services, including the campus' status as a Guard Friendly School, email [email protected].
Please note: ''GI Bill" is a registered trademark of the U.S. Department of Veterans Affairs. More information about education benefits offered by VA is available at the official U.S. government Web site.