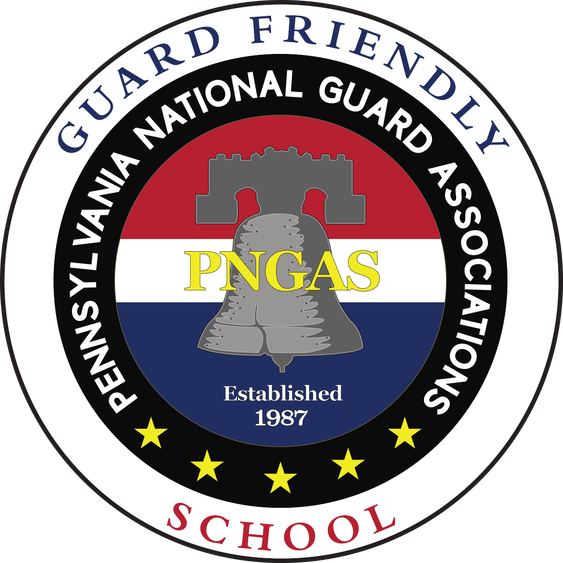 SCHUYLKILL HAVEN, Pa. — Penn State Schuylkill has been named a PNGAS Guard Friendly School by the Pennsylvania National Guard Associations (PNGAS). The campus is one of just 30 institutions to receive this inaugural designation during the 2019 PNGAS Awards Celebration on Nov. 8.
Developed by the PNGAS Education Advisory Council, the PNGAS Guard Friendly School standards recognize colleges, universities and trade schools that meet or exceed 10 criteria that create a supportive learning environment to assist members of the Pennsylvania National Guard pursuing postsecondary degrees.
"Guardsmen have unique responsibilities that active-duty troops and reservists do not have, and this creates different challenges for them when pursuing a degree," stated Brig. Gen. (Ret.) George Schwartz, chairman of the PNGAS Education Action Council. "These 30 schools have made a deliberate effort to be flexible, accommodating and supportive of guardsmen-students and deserving of recognition."
Penn State Schuylkill Chancellor Patrick Jones, himself a retired Pennsylvania Air National Guard officer, believes supporting military and veteran students is closely aligned to the University's founding mission.
"The education of military leaders is a foundational element of our land-grant mission," Jones said. "We are extraordinarily proud and humbled to be recognized in this special way by the PNGAS, and we will continue to work diligently to serve and support our military and veteran students."
The PNGAS board approved the 30 self-nominated institutions to be named as 2019-20 PNGAS Guard Friendly Schools for the 2019-20 academic year. Of the more than 480 schools eligible to receive Education Assistance Program funds, only these schools have earned the right to be designated a PNGAS Guard Friendly School.
"We are very confident the designation, PNGAS Guard Friendly School, will keep producing immediate and long-term benefits and synergies for students, faculty, alumni, PNGAS members, veterans, their families, the commonwealth of Pennsylvania and its economy," said Kathleen Fabrizi, executive director, PNGAS and Pennsylvania National Guard Foundation, and a business instructor at Penn State Schuylkill.