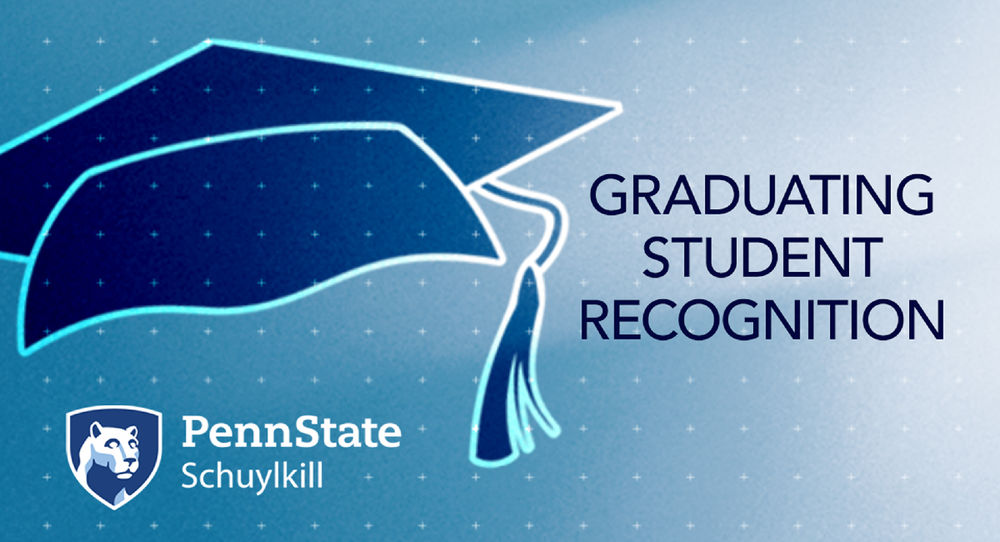 SCHUYLKILL HAVEN, Pa. – Penn State Schuylkill will bring its graduating class together for a one-of-a-kind virtual celebration at 7 p.m. on Friday, May 8. The event will supplement the University-wide virtual commencement ceremony scheduled for Saturday, May 9.
"While the global coronavirus pandemic has forced us to approach commencement differently than ever before, it won't stop us from celebrating and honoring our students' achievements and this important milestone in their lives," said Penn State Schuylkill Chancellor Patrick M. Jones.
During the May 8 online celebration, students will be recognized individually in a slideshow featuring their self-submitted photos and parting words for their classmates, professors, friends and family. Graduating students should submit their photos and messages for inclusion through this form. The deadline for submission is Friday, April 24.
In addition, graduating students are invited to apply to be selected for the honor of addressing their fellow students during the event. To be considered, students should submit their transcript of a proposed five-minute address to Michael Verhagen, campus registrar, no later than Tuesday, April 14.
The Graduating Student Recognition also will include remarks from campus leadership, as well as representatives from the Penn State Schuylkill Advisory Board and the Penn State Schuylkill Alumni Society.
Darcy L. Medica, director of academic affairs and associate professor of biology at Penn State Schuylkill, reflected, "Our students have put in so much hard work to get to this point, persisting in the face of unprecedented adversity. It is imperative that we bring together our tight-knit campus community to help celebrate these students who we've come to know so well during their time here."
Beyond the virtual celebrations planned for May, the University remains committed to providing opportunities to invite the Class of 2020 back for in-person celebrations when public health guidelines allow.
More information, including the link for the Graduating Student Recognition livestream, will be available at sl.psu.edu/commencement.