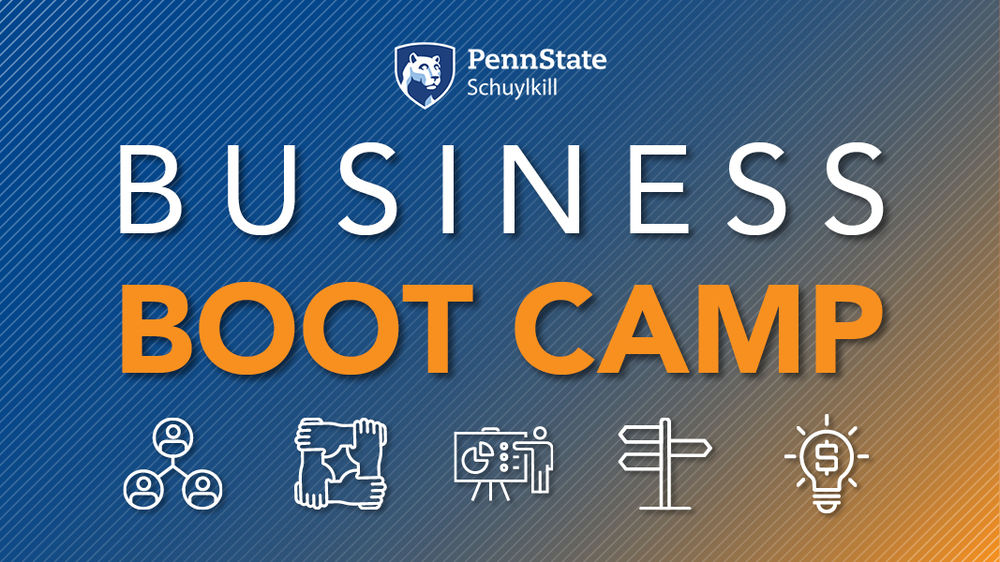 SCHUYLKILL HAVEN, Pa. — Registration is now open for Penn State Schuylkill's Business Boot Camp, a six-week adult learning program that offers instruction and insight on how to start or grow a business. The program also prepares participants for Schuylkill's annual Business Plan Competition, where competitors pitch their business plans to a panel of judges for a chance to earn up to $5,000 in funding.
The Business Boot Camp will meet virtually from 6 to 8 p.m. on Wednesdays, from Jan. 13 to Feb. 17, 2021.
Established business owners and local professionals guide the Business Boot Camp classes. Program instructors familiarize participants with the most important aspects of establishing a business, including:
writing a business plan
understanding business law
securing financing
marketing in the digital age
navigating social media
Participants will also learn strategies to pitch their ideas at the Business Plan Competition in April, and will have their registration fee for the competition waived if they choose to participate.
This program is a $100 investment. Space is limited. Register for the Business Boot Camp here.
About the Business Plan Competition
Penn State Schuylkill's fifth annual Business Plan Competition will take place at 6 p.m. on April 22, 2021. The competition is open to any adult who lives, works, volunteers, or attends school in Schuylkill County. Learn more about the Business Plan Competition.
To learn more about Penn State Schuylkill's Community Engagement Office and LionLaunch program, contact [email protected].