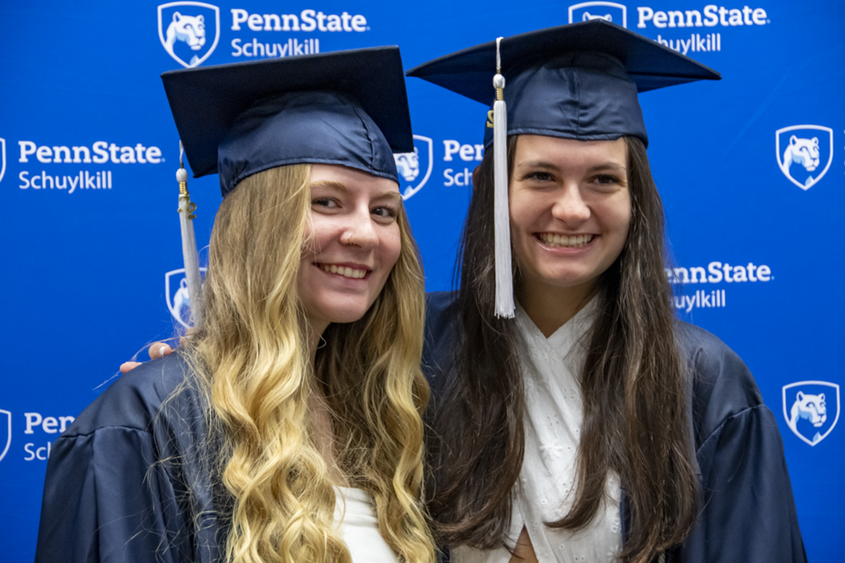 SCHUYLKILL HAVEN, Pa. — On Saturday, May 7, Penn State Schuylkill held its 77th commencement ceremony, celebrating its fall 2021 and spring 2022 graduates, and welcoming back members of the classes of 2019 and 2020 who, because of the COVID-19 pandemic, were not able to have a commencement ceremony in person.
William Reppy, president of Lehigh Valley Hospital-Schuylkill and vice president of operations for Lehigh Valley Health Network's Northwest Region, served as commencement speaker. Reppy told the graduates, "I encourage you to take chances, move beyond your comfort zone. In doing so you will likely have some failures; you will face disappointment and maybe even feel defeated. … But each failure is an opportunity to learn and grow."
Michael W. Russell, a 2022 biology major, served as student commencement speaker. Anna Raquele Amato, a 2020 corporate communication major, also shared remarks.