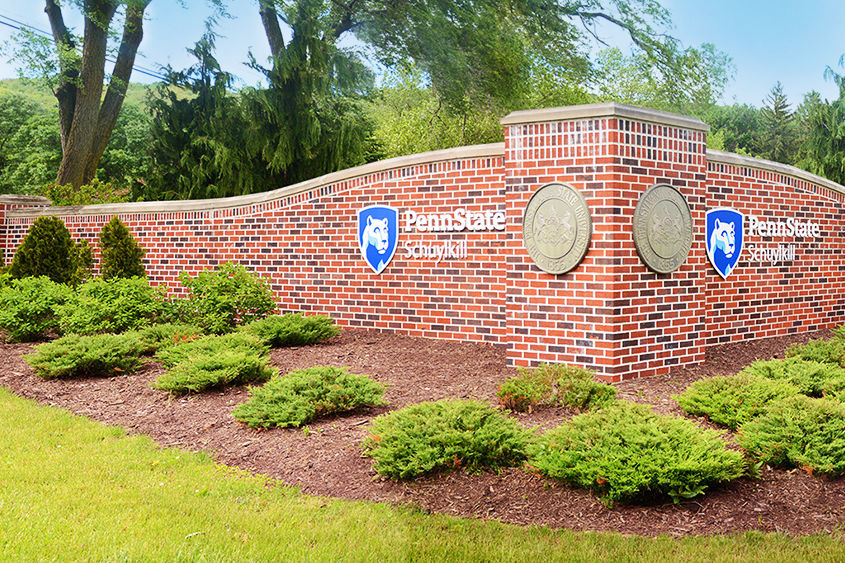 SCHUYLKILL HAVEN, Pa. -- Each spring, the Penn State Schuylkill campus becomes busy with awards ceremonies, honor society inductions, and student research presentations. And this year will only differ in one way: all of these events will be hosted online.
"Bringing the campus community together to recognize the great work of our students each spring is a high point of the academic year," said Penn State Schuylkill Chancellor Patrick M. Jones. "I look forward to joining in these events and celebrating our students' achievements."
All of these events are publicly accessible, and all members of the Penn State Schuylkill community, including friends and family, are welcome to participate. Event information will continue to be updated here: schuylkill.psu.edu/academic-ceremonies-and-conferences-spring-2020.
Spring 2020 recognition ceremonies and research presentations
Alpha Sigma Lambda Honor Society Induction Ceremony
Wednesday, April 1, 7 p.m.
Induction into the honor society for academically high-achieving adult and nontraditional students.
Dean's List Ceremony
Wednesday, April 8, 7 p.m.
We encourage the Penn State Schuylkill community to support our students and join us for our annual Dean's List ceremony recognizing those students who have earned a 3.5 (or higher) GPA for the fall 2019 semester.
Beta Beta Beta Induction Ceremony
Friday, April 17, 5 p.m.
Induction into the Theta Chi Theta Chapter of TriBeta, the National Biological Honors Society.
Student Affairs Awards Ceremony
Friday, April 17, 7 p.m.
To recognize our Student Life Awards winners as well as inductees into Chi Alpha Sigma (Student-Athlete Honors Society) and Gamma Beta Phi (National Honor and Service Society).
Honors Program Recognition Ceremony
Tuesday, April 21. 7 p.m.
Join us to recognize the Penn State Schuylkill Honors Program students who have completed one to four years of Honors Program coursework. Graduating seniors will also be honored with Honors Program cords.
Student Research Poster Conference
Session I: Wednesday, April 22, 12:20 to 1:10 p.m. (Common Hour)
Session II: Friday, April 24, 12:20 to 1:10 p.m. (Common Hour)
Student poster presentations may be viewed online.
Academic Awards Ceremony
Friday, April 24, 7 p.m.
Join us to honor our academic standouts as we recognize the recipients of University Academic Awards and Academic Program Awards.
Small Worlds, Tiny Earth Student Symposium
Thursday, April 30, 10:30 a.m. to 2:30 p.m.
Small Worlds, Tiny Earth is a semester-long project to discover antibiotic-producing bacteria. Tune in as students present their poster research and answer questions during this virtual symposium.