Aspiring entrepreneurs in Schuylkill County are invited to apply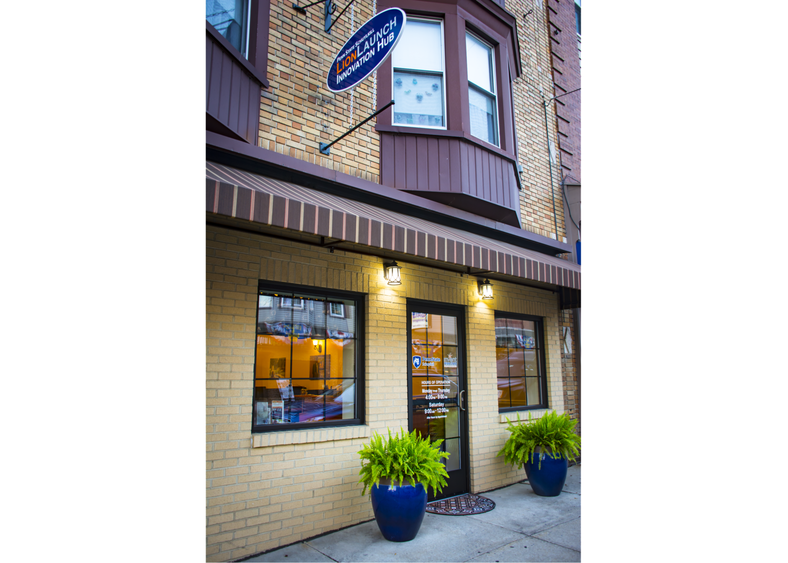 SCHUYLKILL HAVEN, Pa. — It's time again for aspiring entrepreneurs throughout Schuylkill County to prepare their ideas and business plans for Penn State Schuylkill's second LionLaunch Business Plan Competition. The event will be held at Schuylkill campus' Innovation Hub, located at 15 E. Main Street in downtown Schuylkill Haven, at 5 p.m. on March 15.
The competition winners will receive seed money to help make their business dreams a reality. Participants will pitch their entrepreneurial ideas and prepare to launch or grow their businesses by competing for a portion of the $50,000 seed funds awarded to Penn State Schuylkill by the Invent Penn State initiative. Participants can apply for up to $5,000 in seed funding for their businesses.
Penn State Schuylkill's LionLaunch has already proven to be successful, with seven participants receiving seed money after pitching their businesses in the 2017 inaugural competition. Several awardees attended the programs' Boot Camp where they benefited from educational programs led by area business professionals.
Mariann Young, owner of Beauty and the Beads and a Boot Camp graduate, received $1,000 to transform her jewelry-making hobby into a profitable business. "I was very interested in having a business of my own," Young explained. "The Boot Camp was a great experience and taught me how to treat my business as a business." Joe Medica of Athletics in Motion also received seed money to create a location for sports enthusiasts to train year round; and cousins, Joe and Jamie Anczarski, received $5,000 to take their photo and video restoration company, Analog Archeology, to the next level.
Carmen Cicioni, owner of Car Men Restorations, also received $5,000 in seed funding. He commented, "It was the perfect opportunity as a local entrepreneur and startup business to further develop and put my vision and goals into action."
"The inaugural LionLaunch Business Plan Competition exceeded our expectations," said Darcy Medica, interim chancellor of Penn State Schuylkill. "This year, we look forward to another group of innovative and exciting business pitches from aspiring entrepreneurs throughout Schuylkill County."
Successful entrepreneurs, experts, alumni and community partners will serve as mentors, judges and workshop presenters.
Winners not only receive money, but also can use the LionLaunch Innovation Hub that is complete with conference space, computers, videoconferencing and a 3-D printer. The LionLaunch Innovation Hub is also open for the community to use for business meetings, conferences and office space.
Those interested in participating in the March 15 Business Plan Competition should complete and submit the required documents by Feb. 12. Selected applicants are encouraged to attend the "Practice Pitch" on Thursday, Feb. 22, also at the Innovation Hub, to fine tune their presentations in front of a panel of local business leaders.
LionLaunch community partners include Berks-Schuylkill SCORE, the Schuylkill County Chamber of Commerce, SEDCO, PADCO, Schuylkill County's Vision, the Northeast PA Manufacturers and Employers Association and all of our community volunteers.
LionLaunch sponsors include Invent Penn State, M&T Bank, KPMG, Solar Innovations, and Elmer and Ginger Ebling.
Click here to learn more about the LionLaunch program and about the other competition winners from 2017.
For sponsorship opportunities or application information, please contact Susan Williams, LionLaunch coordinator, at 570-385-6065.