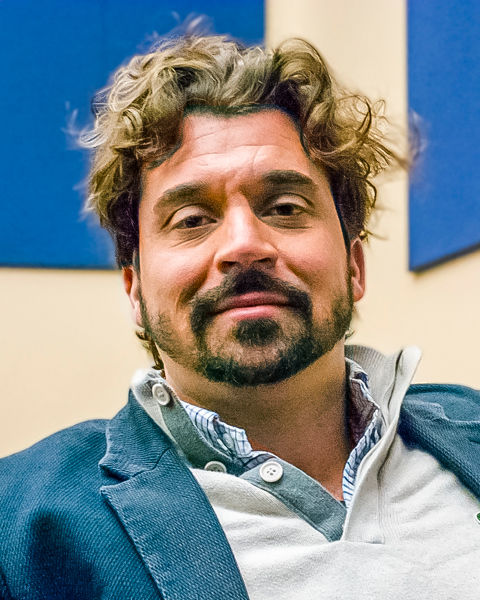 Assistant Teaching Professor, Film/Video and Music
Administration Building, 202
Biography

David J. Higgins holds a Doctorate in Modern Languages from Middlebury College; an MA in Italian from both Middlebury College and Indiana University; an MA in Spanish from Middlebury College; and an MA from Sacred Heart University in Film Studies.

Higgins is an active filmmaker with work focused in directing, writing, and producing. His movies, alongside partner Julie Robinson, Pasquale's Magic Veal, Meet Mario, Santino and the Smack series can be found on Amazon and Youtube (search title plus "D.J. Higgins").

In addition to his film work, Higgins also established Animo Quarterly, a humanities journal that amplifies marginalized voices in the academic community. This journal has featured Penn State students as well as contributions from other stakeholders in the humanities community, including actors and filmmakers.

In 2020, Higgins directed Sanitize This!, an award-winning short film that examines how people use the five love languages to form solid relationships during the global COVID-19 pandemic. The romantic comedy was released in 2021.

Since coming to Schuylkill County, Pennsylvania, Higgins has produced Business Gems, a series of videos that promote and showcase local businesses.

His research examines the role of "American" cinema from a global perspective and filmmaking in Italian and Spanish speaking worlds. He teaches Italian and Spanish, as well, and has an overall love for anthropology and the role of media in dissecting culture and philosophy. He loves being in the classroom and looks forward to discussing cinema and society with his students.

Prior to his time at Penn State Schuylkill as assistant teaching professor of film/video and music, Higgins taught at Sacred Heart University, Indiana University, Mercy College and Empire State College.