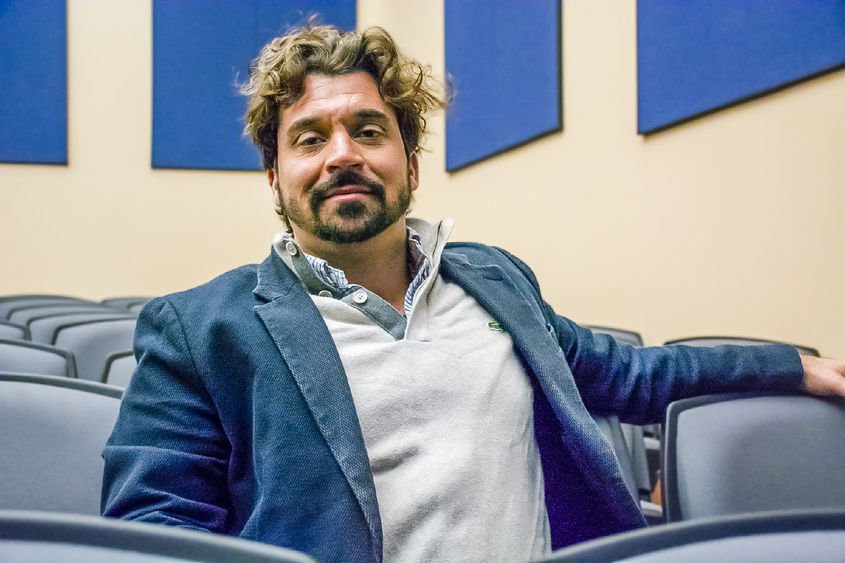 SCHUYLKILL HAVEN, Pa. — David "DJ" Higgins, assistant teaching professor of film/video and music at Penn State Schuylkill, has launched a quarterly humanities journal with the intention of amplifying marginalized voices in the academic community.
The Inaugural edition of "Animo Quarterly" was released this fall, and its contributors—ranging from professors to filmmakers to actors and more—reflected on "Green Book," a 2018 film about a working-class Italian American immigrant who becomes chauffer to an African American classical pianist as he performs throughout the 1960s American south.
"This is a controversial film, yes," said Higgins. "But I wanted this first edition to have a roundtable discussion kind of feel, and I wanted to include voices of people who lambasted the film and contrast them with voices of people who enjoyed it," he continued. "One of the most important hallmarks of learning is that we can have disagreements."
"Animo Quarterly" celebrates the humanities, and in its mission statement, the journal's executive board asks, "How do human beings make meaning of their world in various cultural and historical circumstances?" Higgins expanded on that question and explained that, "The journal is a defense of the humanities. Some people question art as something trivial, but humanities should be a priority. Humanities teach people how to relate to one another."
The journal's founding team consists of Higgins and his collaborators Avi Gvili, president of Boulevard Books, and David Winkler, English and foreign language faculty member at The Frisch School, Paramus, New Jersey. In producing the journal, they sought contributors from both inside and outside academia.
"Animo Quarterly is an invitation to collaborate and share ideas and diverse perspectives. What we're trying to do is create a platform of discussion," explained Higgins, who is excited to involve Penn State students in the project. "I want a student to be able to publish and, in turn, become a teacher themselves."
The content of "Green Book" speaks to tensions in race relations, immigration, and sexuality, and the contributors relate to the film's themes through their diverse life experiences.
Several Penn State Schuylkill faculty members are among the journal's first contributors:
Hartmut Heep, associate professor of German and comparative literature, investigates the marginalization duality of a main character who is both Black and gay, writing, "As an African American, [the character] Don is marginalized... His very existence is threatened by the lack of civil rights. The lack of equal rights as a gay man is secondary at this point."
Nicole Andel, associate teaching professor of English and humanities, focuses on portrayals of the genius archetype in American films, as well as the unique take on individualism of "Green Book."
Catherine Fiorillo, associate teaching professor of theater and speech, reflects on the character development, cinematographic choices, and soundtrack of "Green Book."
Contributors for the journal's second edition are currently working on pieces examining the importance and role of superheroes in film. Higgins commented on the comfort that characterizes these films, stating, "The world likes to feel there is a person who can solve all of our problems; there is comfort living in that space."
Join the conversation and read the first edition of Animo Quarterly today.