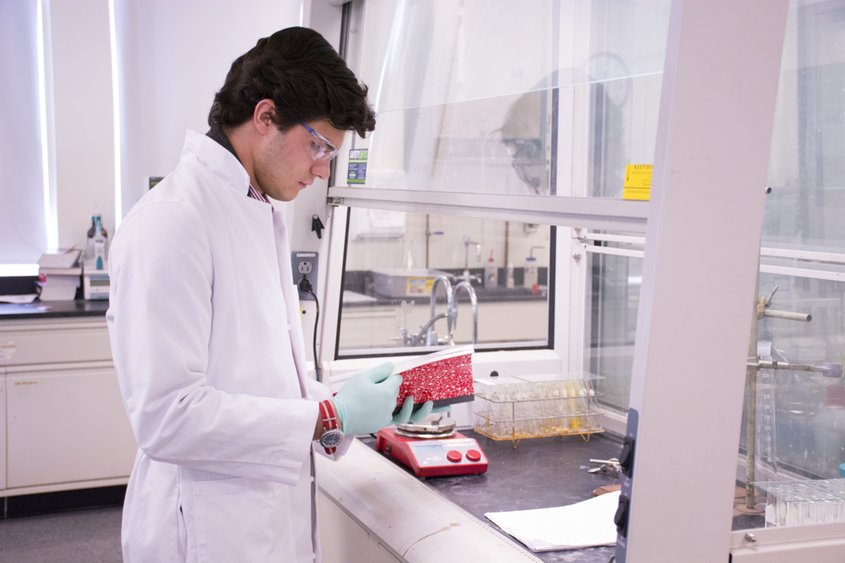 SCHUYLKILL, Pa. — Penn State Schuylkill senior Quentin Moyer waited for the email as many of us do when anticipating a message of importance — expecting the worst but hoping for the best. When he saw the headline "Harvard Medical School" pop up on his smartphone inbox, he paused nervously before opening it. Then, it sunk in: It was a communication of acceptance and not rejection.
His pathway to medical school did not follow a straight line but rather a circuitous one.
After graduating from Blue Mountain High School in Orwigsburg, Pennsylvania, "I was not sure if I wanted to commit to all of the years involved in becoming a medical doctor and decided to pursue a career perhaps as a nurse anesthetist," he explained.
"I enrolled at Penn State Schuylkill to take pre-clinical classes and then attended Reading Hospital's nursing program," he recounted. While he said that he enjoyed designing patient care programs and associated nursing duties, he was interested in taking the next step of care or treatment at the point when a nurse normally makes observations and calls for a doctor.
Moyer returned to the Schuylkill campus and enrolled in the newly established biology program as he embarked on a new academic track in preparation for medical school.
Kelly Puzzi, assistant teaching professor of biology, said, "I have been impressed by Quentin Moyer from the very first day of anatomy, and he continues to amaze me with his drive and attention to detail. He has a quick mind and possesses consummate skill — both in and out of the classroom — with excellence in academia and in his wide array of interests."
Puzzi noted that it is Moyer's leadership and humble disposition that sets him apart and makes him so deserving of all his accomplishments.
According to Moyer, everyone he has encountered has been spectacular. Of his academic adviser, Brenna Traver, assistant professor of biology, he said, "I could not have asked for a better adviser. Dr. Traver ensured that I was well prepared for the MCAT and had all the tools I needed to succeed."
Traver serves up high praise for Moyer: "It has been an absolute pleasure to work with Quentin and a privilege to advise such an outstanding student. Words cannot express how proud I am of him. He is wonderful role model for other students and exemplifies how hard work, dedication and self-motivation can lead to success."
One of Moyer's favorite classes was Traver's human genetics course. "It contained elements of anthropology, and I appreciate the humanities as well as the sciences," he said.
Physics was not always one of his favorite subjects until he met Michael Gallis, associate professor of physics. "I really admire all of the work he has done with video animations. It's really remarkable," Moyer said.
As an undergraduate, Moyer said he was fortunate to have the opportunity to co-publish along with Lee Silverberg, associate professor of chemistry at Schuylkill, and Hemant Yennawar, associate research professor at Penn State, on the topic of the synthesis and crystallography of organic and organometallic compounds. Silverberg calls Moyer "a great student, exceptional in both talent and work ethic. He has worked very hard for this, and I know he will do well at Harvard and go on to be a fine doctor."
Still up in the air is his medical specialty: "I always thought I would be an anesthesiologist because a friend of our family was that type of doctor, but now I am leaning more toward surgery."
In true Renaissance-esque form, Moyer enjoys a host of hobbies. He plays bass guitar in two area bands, restores classic cars, dabbles in cooking, and considers himself an amateur photographer.
Reflecting on his trajectory from a high school graduate to where he is today, he said, "If someone had told me that I would be admitted to Harvard Medical School in four years, I would have said not on this planet."