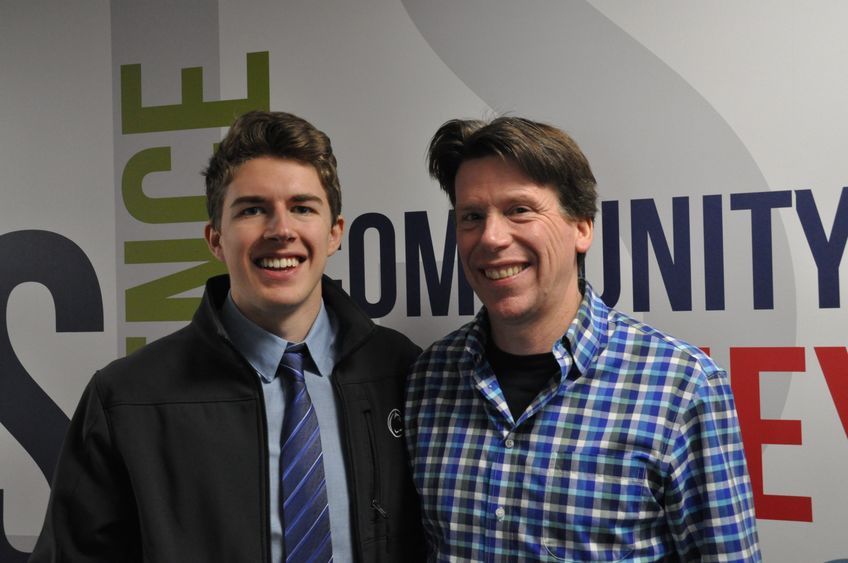 UNIVERSITY PARK, Pa. — Many students aren't ready to commit to a specific major when they first enter college. About 25 percent of incoming first-year students at Penn State enter into the Division of Undergraduate Studies, which provides them an opportunity to explore multiple academic programs before they commit to a particular course of study.
For three students from the Division of Undergraduate Studies each year, their academic exploration also pays off in another way: through one of the $1,000 scholarships.
In the fall, three Penn State sophomores were awarded scholarships through DUS based on their academic performance and what the grantors considered thoughtful engagement with their educational decisions.
This year's recipients are Alexis Bowser of Penn State Schuylkill, and Joshua Cobler and Lauren Karenbauer, both at University Park.
The scholarships are mostly funded through donations by current and former DUS advisers, according to David Smith, executive director of the Division of Undergraduate Studies and associate dean for academic advising. "DUS advisers are very involved in helping students to shape meaningful plans of study. While this is true of our current academic advisers, the fact that former staff created scholarship opportunities to recognize student exploration speaks volumes to the dedication of DUS to student academic engagement."
Cobler is the 2017 recipient of the Joyce Buck Division of Undergraduate Studies award. Buck, a former DUS adviser and winner of the Excellence in Advising Award from the Undergraduate Student Government Academic Assembly, enabled the scholarship through her donation.
"DUS showed me that through this process of declaring a major, it is okay to reevaluate priorities," Cobler said, who went on to declare health policy and administration as his major. "I also learned that there really are people who want to understand my interests and strengths, offer their advice on options I never knew existed, and to help me find a path where I will succeed personally and professionally."
Cobler also is on the DUS Leadership Council, whose members act as ambassadors for the division in the Penn State community and promote the benefits of academic exploration.
"I learned that if you take classes that you are truly passionate about, you will find your calling, and there is something unique for everyone here at Penn State."

— Lauren Karenbaur, scholarship award winner
Bowser is still studying at Penn State Schuylkill. She is a member of the volleyball team and is considering a major in biology.
"I am thankful for this valuable experience to educate myself on all the possible majors and what they have to offer," she said.
Lauren Karenbaur, who participates on the Penn State Club Cross Country team, is now considering majors in psychology neuroscience or biobehavioral health.
"I learned that if you take classes that you are truly passionate about, you will find your calling, and there is something unique for everyone here at Penn State," she said. "I have learned you have to let go of your expectations at times and follow what you are truly interested in, and you will fall into the right place. I am so thankful for DUS as it helped me find a major that is a perfect fit for me, that I once never knew existed."
The Division of Undergraduate Studies is part of Penn State Undergraduate Education, the academic administrative unit that provides leadership and coordination for University-wide programs and initiatives in support of undergraduate teaching and learning at Penn State. Learn more about Undergraduate Education at undergrad.psu.edu.