A new program that empowers students through engagement and expert mentoring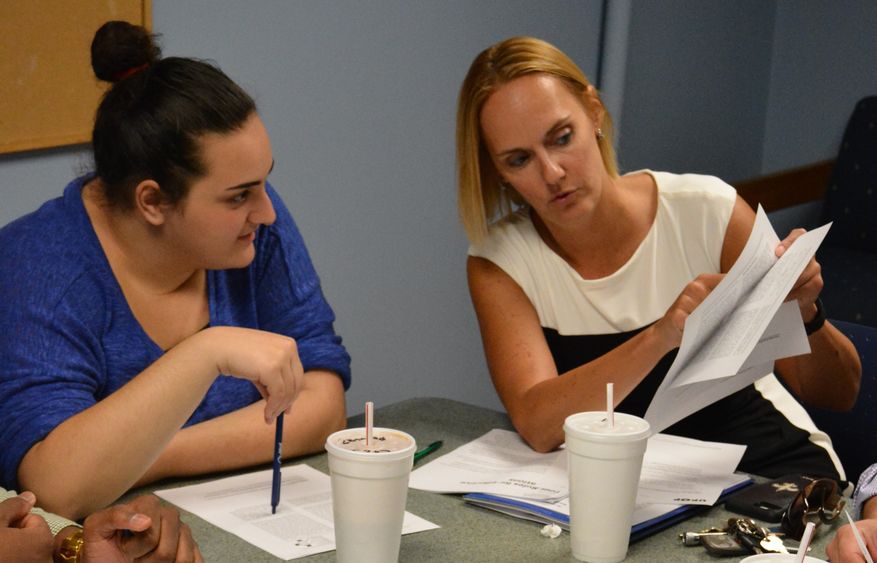 SCHUYLKILL HAVEN, Pa. — Penn State Schuylkill is proud to announce the success of its premiere mentorship program, Empowering Students Through Engagement and Expert Mentoring (ESTEEM), which recently wrapped up its inaugural semester. This program afforded students in the campus Honors program the opportunity to build relationships with local business leaders and alumni, facilitating networking in order to provide advice and encouragement for students while exposing the mentors to potential team members.
In addition to connecting students and local professionals, the primary goal of the program is to provide students with soft skills employers look for in potential employees. Students practiced teamwork, problem-solving and honed their communication skills. As part of their three-credit, special-topics honors course, the six student participants developed a group presentation where they examined a real-world challenge and recommended solutions.
A diverse group of local business leaders and alumni comprised the mentor panel, offering their expertise for this special initiative. James Cooksey presented an impressive resume and skillset for this specific course by having negotiated multimillion dollar contracts, managing roughly 500 employees, and working on international acquisitions. Mentor Kim Lorimer lent her soft-skills knowledge by having been intern coordinator at Evans Delivery Company for 10 years. Allen Kiefer of Kiefer Investment Services; Karen Kenderdine, investment banker; Thomas Cleary, renewable energy advocate and former Penn State Schuylkill instructor; Andrew D. Smarkanic, former North Schuylkill School District Superintendent; and David Gonzalez, president of the Penn State Schuylkill Alumni Society, all offered their professional guidance throughout the semester, as well.
On Dec. 6, the students presented their research, findings and suggestions to their panel of mentors, a guest speaker and anyone in the Schuylkill community who wanted to attend. At this presentation, Robert Carl, Schuylkill Chamber of Commerce executive director, spoke at length regarding soft skills and their importance in the workplace. He commented that employers look for things like passion, motivation, communication and an ability to work outside comfort zones. According to Carl, "All of these soft skills are much more difficult to instill in a trainee than how to operate a program or complete standard paperwork."
Their projects displayed how they investigated bringing jobs back to Schuylkill County, through collecting data by surveying roughly 30 Schuylkill campus graduates and 103 current campus students. The group explored a host of information relative to the county's job market, including why people and businesses stay in the county and why others choose to leave. Ultimately, the students recommended to their mentors that the county invest in clean energy, upgrade technology and transportation, invest in retail and entertainment businesses and make the community more youth-friendly. The evening culminated in a comprehensive discussion about the county in its present condition and where it is headed in the future.
Students outside of the honors program who have expressed an interest in participating can look forward to fall 2017 when ESTEEM will be open to all campus sophomores and above. The program was very well-received, with both students and mentors agreeing that they took a lot away from the experience and that the mentorship should be open to all students. The participants will continue to discuss ways to enhance the course before the spring 2017 roll out, based on this semester's experience.