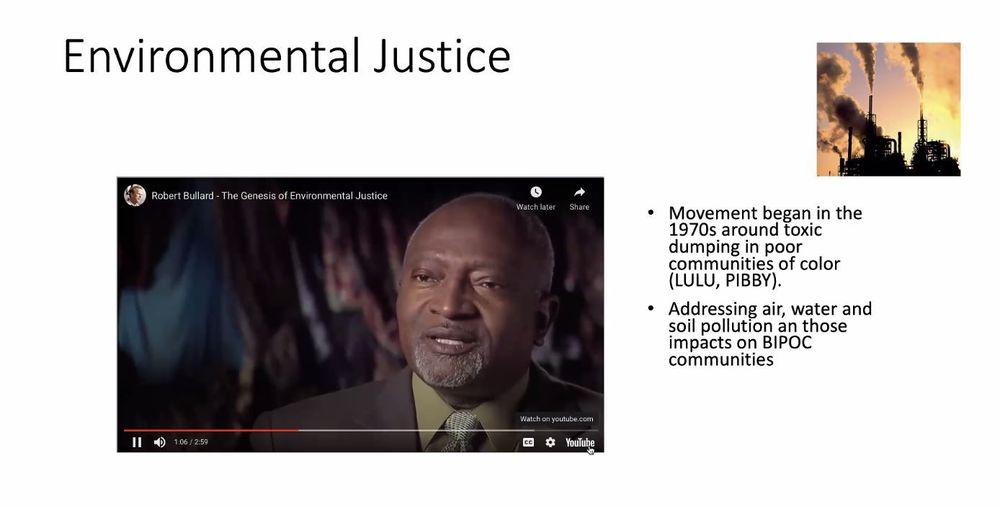 ABINGTON, Pa. — Students involved in undergraduate research projects at Penn State Scranton and other regional University campuses and local universities had a chance to present their research projects during two annual academic events this month, both of which were held virtually due to the ongoing COVID-19 pandemic.
Penn State Scranton's annual Undergraduate Research Fair and Exhibition again was held as a virtual web showcase for the second year. Any undergraduate student was able to submit their scholarly research and creative works through oral presentations, poster displays, gallery exhibits or artistic performances.
There were seven research categories: Nursing: Health and Aging; Nursing: Injury and Disease; Nursing: Prenatal and Pediatrics; Science; Social Science; Technology; Oral Presentations; and the University Libraries Information Literacy Awards.
The Undergraduate Research Fair and Exhibition officially took place April 5 through 9, but anyone interested in seeing the projects can still do so via the event's website at https://sites.psu.edu/ugrwebshowcase2021/.
The 10th annual Northeast Regional Undergraduate Research Symposium was virtually hosted by Penn State Scranton April 19-22, culminating in a live event on Thursday, April 22 – Earth Day.
Students from the Abington, Brandywine, Hazleton, Lehigh Valley, Schuylkill and Scranton Penn State campuses participated, as did students from Keystone College, Marywood University and the University of Scranton. Participation in that event was by invitation only, with the invite coming from each participating school's research advisers.
Research projects in the areas of Arts and Humanities; Biological Sciences and Health; Physical Sciences, Information Sciences and Engineering; and Social Sciences and Business were highlighted.
Gregory Jenkins, professor of meteorology and atmospheric science, geography and African studies at Penn State, University Park, was the guest speaker.
"Today is Earth Day," he said at the beginning of his presentation. "We have a real responsibility to protect what we have."
Jenkins gave a comprehensive overview on global environmental issues from the human race's ever-increasing production of waste; the impacts of garbage dumps on communities; global warming; air pollution; micro-plastics and beach/ocean pollution; and the COVID-19 pandemic; and how these problems correlate with environmental justice, social justice, and health and mortality rates in poor communities around the globe.
He also talked about the qualities that make for a successful researcher, including open-mindedness, passion, humility, a willingness to fail and try again, being an authentic learner and researcher, and having a life-long mentor.
Jacqueline Shea McLaughlin, associate professor of biology at Penn State Lehigh Valley, told the students, "Your research matters; you have to use your voice. Today, you students have presented your research — it should never leave your heart, your mind or your voice."
Marwan Wafa, Penn State Scranton chancellor, congratulated all of the participants and their faculty members.
"Research can provide you with opportunities that are critical to you gaining knowledge … and can help you clarify your choice of a degree program," he said. "I wish you all the best, and I believe you are all winners."
Those who may have not had a chance to see the symposium can view the projects at https://sites.psu.edu/symposiumshowcase21/.
Students who won in their categories at both events are below.
Penn State Scranton's Undergraduate Research Fair and Exhibition Web Showcase
Category 1 – Nursing: Health and Aging
First Place: Megan Lucey, "The Future of Wearable Healthcare Technology"

Faculty adviser: Michael Evans

Second Place: Francesca Rizzo, "Changing the BMI Scales"

Faculty adviser: Milton Evans
Category 2 – Nursing: Injury and Disease
First Place: Nicola Giordano, "Sleep Your Way to Better Health"

Faculty adviser: Milton Evans

Second Place: Emily Scarfo, "The Effectiveness of a Sexual Assault Nurse Examiner"

Faculty adviser: Milton Evans
Category 3 – Nursing: Prenatal and Pediatrics
First Place: Ashley Lapiers, "Outcomes of Breathing Techniques During Labor"

Faculty adviser: Milton Evans

Second Place: Heather Slimak, "Effect of a COVID-19 Environment on Childhood Obesity"

Faculty adviser: Milton Evans
Category 4 – Science
First Place: Patrick Dougherty, "Methane: Biosignature of Extraterrestrial Life on Planets Orbiting M Dwarf Star"

Faculty adviser: Asif ud-Doula

Second Place: Aditya Chakrabarti, "Exploring the Relationship Between the Mass and the Radius of White Dwarves"

Faculty adviser: Agnes Kim
Category 5 – Social Science
First Place: Erika Wheeler, "Loneliness and Video Chats During the COVID-19 Pandemic"

Faculty adviser: Laura Nathans

Second Place: Emily Mattes, "Compare and Contrast of Perceived Resilience Among Individuals Who Have Experienced Trauma Either Directly or Indirectly Through Sexual Violence"

Faculty adviser: Renae McNair
Category 6 – Technology
First Place: Xinyi Chen, Kaizheng Wang, "Stock Price Analysis Using Markov Chain"

Faculty adviser: Taoye Zhang

Second Place: William Blaum, Jason Wells, and Tarangkumar Patel, "Lawn and Order"

Faculty Adviser: Alan Peslak
Category 7 – Oral Presentations
First Place: Micah Cameron, "Left Behind: How Pennsylvania Providers of Home and Community-Based Services to Individuals with Intellectual Disabilities are Overregulated and Underfunded"

Faculty Adviser: Ana Cooke

Second Place: Shea Tyler and Jamise Sealey, "Helping ELL Students: A Preliminary Solution"

Faculty adviser: Jody Griffith
University Libraries' Information Literacy Awards
Undergraduate Research Award for Excellence in Information Literacy
Megan Lucey, "The Future of Wearable Healthcare Technology"

Faculty adviser: Michael Evans

Christian Toussaint, "Comparing ACL and Achilles Injuries in the Sports World"
Erika Wheeler, "Loneliness and Video Chats During the COVID-19 Pandemic"

Faculty adviser: Laura Nathans

Parth Patel and Trusha Patel, "Is the No-Code Application Development the Next Big Thing?"

Faculty adviser: Marilee Mulvey
University Libraries Information Literacy Excellence – Oral Presentations
Panel 1: Healing Arts
Session 1, First Place: Lauren Sciabbarrasi, "Origami: The Art of Mathematical Reconfiguration"

Faculty adviser: James Hart

Session 1: Runner-Up: Julia Fessenden, "Being Related Doesn't Make Us Family: An Examination of Found Family in All For the Game and The Raven Cycle"

Faculty adviser: Kelley Wagers

Panel 2: Literacy and Imagination

Session 2, First Place: Micah Cameron, "Left Behind: How Pennsylvania Providers of Home- and Community-Based Services to Individuals with Intellectual Disabilities are Overregulated and Underfunded"

Faculty adviser: Ana Cooke

Session 2, Runner-Up: Rachel Veniamin, "Filling in the Blank: A Taxonomy of the Dashes in The Roaring Girl by Rachel Veniamin"

Faculty adviser: Claire Mary Louise Bourne

Session 2, Runner-Up: Shea Tyler and Jamise Sealey, "Helping ELL Students: A Preliminary Solution"

Faculty adviser: Jody Griffith
Winners for the Eastern Regional Research Symposium
Arts and Humanities
First Place: Jeffrey Alloway, Penn State Schuylkill: " Comparing Viewpoints of the Burning of Chambersburg, PA by the Confederates During the U.S. Civil War

Faculty adviser: Harold Aurand Jr.

Second Place: Corinne Ellis, Penn State Schuylkill: "Socially Constructing America: A Rhetorical Analysis of Trump's and Biden's Facebook Posts During the 2020 Election"

Faculty adviser: Valerie Lynn Schrader
Biological Sciences and Health
First Place: Emily Scarfo, Penn State Scranton: "The Effectiveness of a Sexual Assault Nurse Examiner"

Faculty adviser: Milton Evans

Second Place: Hannah Longacre, Marywood University: "Unmasking the Psychology of Recognizing Emotions of People Wearing Masks"

Faculty adviser: Vjayachandra Ramachandra
Social Sciences and Business
First Place: Danielle Guth, Penn State Brandywine, "The Prevalence of ACES in the Deaf and Hard of Hearing Population"

Faculty adviser: Daniela Martin

Second Place (tie): Bridger Standiford, Penn State Abington: "Autism, Anime, and Facial Emotion Recognition"

Faculty adviser: Kevin Hsu

Mark Chudnovski, Penn State Abington: "Does Looping in Undergraduate Math Courses Have Any Advantages?"

Faculty advisers: Rachel Brown and Michael Bernstein
Physical Sciences, Information Sciences, Engineering
First Place: Joshua Misiti and Boaz Mokaya, Penn State Lehigh Valley: "Utilizing MATLAB to Model Solar Cell Output"

Faculty adviser: Harold Scholz

Second Place: Lingqi Li, Penn State Abington: "Preliminary Thermal Validation Tests for Education-Class CubeSats and Testing of Space-Rated Flight Computers"

Faculty adviser: Masataka Okutsu