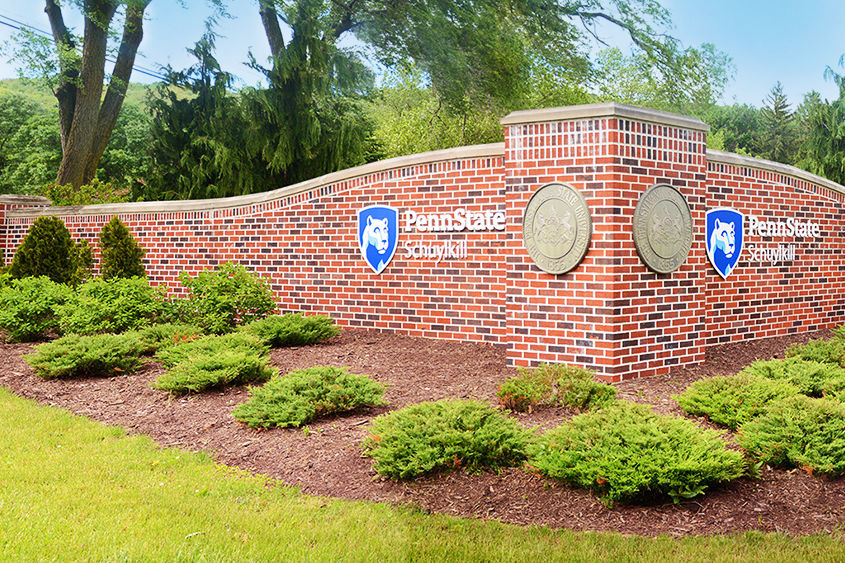 SCHUYLKILL HAVEN, Pa. — The Northeast Pennsylvania Manufacturers and Employers Association announced Thursday that Penn State Schuylkill has earned the 2021 Employers Excellence Award in Product Innovation for launching Penn State Schuylkill Co-Op in fall 2020. The recognition is awarded annually to a regional employer who demonstrates excellence in bringing innovative new products to market.
"We are delighted to be recognized by the Manufacturers and Employers Association for this important initiative," said Penn State Schuylkill Chancellor Patrick M. Jones. "Our co-op program is a true win-win, helping our students graduate ready to succeed from day one in the workplace, helping employers build qualified talent pipelines, and contributing to regional economic development and community revitalization."
Penn State Schuylkill Co-Op combines academic studies with career skills coursework and 12 months of full-time workplace experience through two three-month-long internships and one six-month-long co-op during students' four years of study. The career skills coursework is focused on proficiencies that employers need, such as verbal and written communication, working in teams, gathering information and solving problems.
Key to this program is a Consortium of Co-Op Employers. It consists of companies that partner with Penn State Schuylkill to offer internship and co-op experiences. As part of this program, Penn State Schuylkill provides employers with a single point of contact and assistance with posting positions as well as recruiting and managing students during their internship and co-op experiences. In addition, members of the consortium are invited to several events per year, not only to help identify and recruit students for internships, co-op, and employment but also to help determine how we can improve the program.
The consortium is open to all employers who are willing to provide internships and co-op opportunities. There are currently 49 companies in the consortium.
Kate Zimmerman, director of cooperative education at Penn State Schuylkill, has been leading the launch, teaching the career skills curriculum to the first cohort of co-op students, and working to onboard employers to the consortium.
"It has been an absolute pleasure getting to know our incredible students and building relationships with our dedicated employer partners," Zimmerman said. "Having the Manufacturers and Employers Association recognize the work we're doing to build stronger communities is endlessly rewarding."