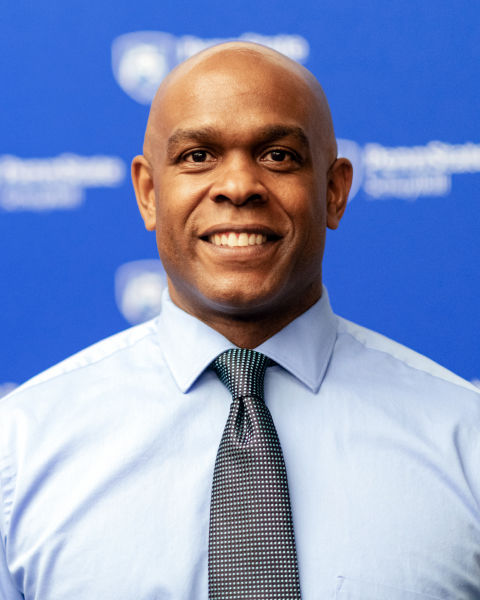 Admissions Counselor, Enrollment Management
Head Coach, Men's Basketball
Administration Building, 102 B
Biography

A seasoned enrollment management professional, Williams serves Penn State Schuylkill as an admissions counselor, working one-on-one with prospective students and helping them navigate the college admissions process. He performs double duty for the campus as the head men's basketball coach, currently in his 17th season.

Williams believes in a simple concept to guide and define his own work and that of his teams: work hard, play smart, play tough and play together. Above all, he believes in the value of education and personal development. Basketball is an important component to a player's college experience, but their education and individual development will always remain top priority.

Before joining Penn State, Williams had a great experience as a preschool teacher for four years with Child Development, Inc.'s Head Start program.
Education

M.Ed. in Higher Education, Penn State (2022)

B.S. in Human Development and Family Studies, Indiana University of Pennsylvania (2006)

A.S. in Business Administration (2001)

Also a proud 1997 graduate of Schuylkill Haven High School!