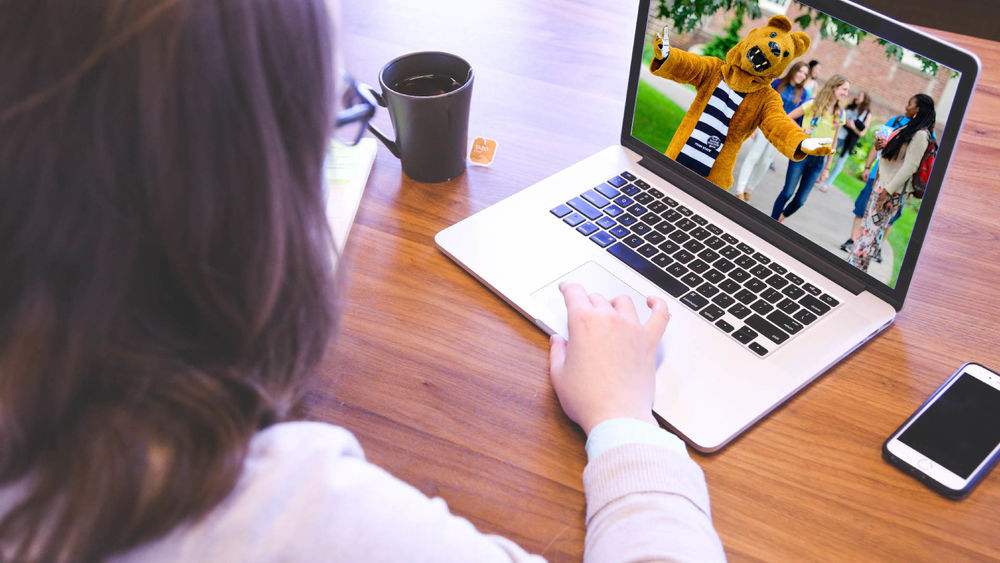 SCHUYLKILL HAVEN, Pa. – Beginning March 27, Penn State Schuylkill is launching a full schedule of virtual admissions events for the spring semester, allowing prospective students and their families to connect with campus experts and current students. The lineup includes:
Open houses that provide an overview of the Penn State Schuylkill experience,
Topic-specific information sessions that cover areas such as Penn State Schuylkill Co-Op, the transfer process, and parent questions, and
Accepted student programs in key academic areas for those students who have received offers of admission from Penn State.
Penn State Schuylkill Chancellor Patrick M. Jones said, "It's our absolute pleasure to host students and their families at admissions events and showcase the spirit of our campus and the exceptional people who make it such a special place. While we can't gather in person at this time, we look forward to meeting prospective students online to help them learn about all we have to offer."
In addition to the program of events below, prospective students can schedule a one-on-one virtual visit with one of our admissions counselors to get answers to individual questions.
Virtual Open House
These virtual experiences will provide an overview of Penn State's academics, the amazing opportunities that await students, and more.
Virtual information sessions
These live, virtual sessions will provide participants with detailed information about specific areas of interest.
Virtual accepted student programs
Students who have been offered admission to Penn State Schuylkill will benefit from joining one of our virtual accepted student programs. Tailored to students' academic interests, these sessions provide information about housing, student aid and more. Note: All accepted student programs are scheduled for 3 to 4 p.m.
For more information, contact the Penn State Schuylkill Office of Admissions at [email protected] or 570-385-6252.