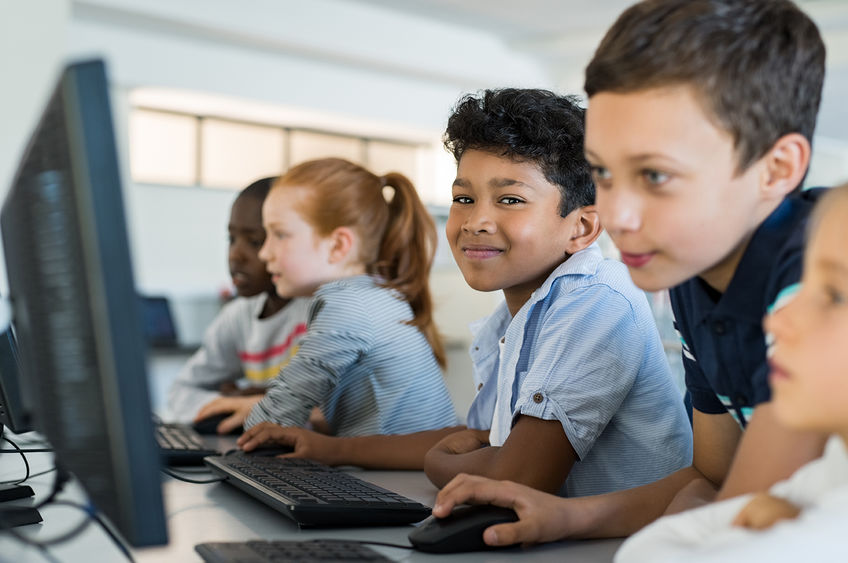 Penn State Schuylkill's Kids College is an innovative schedule of programming designed to inspire and engage kids over their summer break. With classes ranging from computer technology to Harry Potter-themed playhouse classes, Kids College offers something for the budding engineer and artist alike.
Classes are based on an experiential learning model. In "The Principles of Aerodynamics" participants will gain a fundamental understanding of the properties of aerodynamics while learning terminologies like gravity, thrust and resistance. Kids will discover how air flows and how the properties of an object will affect how it moves through the air, all while having fun building airplanes out of balsa wood, Styrofoam and paper.
In "The Magical Book Club" and "Book It!" students will explore storytelling and creative expression as they develop a deep appreciation of literature and love of reading. Other classes will offer fun and interactive ways to gain knowledge of robotics, theater, and aviation.
Penn State Schuylkill's Brian Gardner, a lecturer in the information sciences and technology (IST) department, will be up first with his "Coding for Beginners" class starting June 10. This class is geared toward kids ages 10 through 13 with an interest in computers and technology. It was created with the novice user in mind but is designed to challenge participants of all levels.
Gardner developed the curriculum to achieve several goals. First, he wants to introduce kids to the idea of becoming content creators – engaging them to explore beyond end-user only roles. He also hopes to instill the importance of perseverance and a process-oriented work ethic. "I want the kids to understand that not everything will work on the first try, but the finished products will give them a great sense of accomplishment." Finally, he will introduce other areas of computer technology like security, networking and databases.
Gardner is excited about extending the campus' IST Program outreach through youth programming like Kids College. While he has conducted several other youth-focused workshops over the past year, he is looking forward to the opportunities of the week-long format of the Kids College coding class. Next semester he will continue this outreach approach by teaching an introductory IST course at Schuylkill Haven High School as part of the Penn State Schuylkill's Dual Enrollment program.
For Gardner, early outreach plays a critical role in preparing students for careers in technology.
"There is a great divide between kids who are exposed to technology in their schools and those who are not. We run a number of youth-oriented technology events like these every year but not everyone can take advantage of them. I hope that we can expand the number of events on campus each year and also look at ways we can bring these offerings to areas that cannot bring their students to us. The sooner we spark an interest in technology skills, the better chance we have to put students on a path that can lead them down the road to a career without limits."
And that is what Kids College programming strives to provide each and every participant –whether in art, literature, aerodynamics, theater or computer coding – a platform to expand boundaries, to challenge limits. Kids College provides an opportunity to turn a summer break into a breakout summer.
Each class takes place over the course of a week, Monday through Friday. Most of the classes follow either a morning or afternoon three-hour session schedule. However, several classes run for a full day (9 a.m. to 4 p.m.) with a one-hour lunch break.
See the complete schedule of Penn State Schuylkill's Kids College classes here. For more information, contact Shannon Del Conte at 570-385-6112 or Susan Williams at 570-385-6065.
Online registration is ongoing while space is available. Register by May 25 and receive a discounted rate on each class.