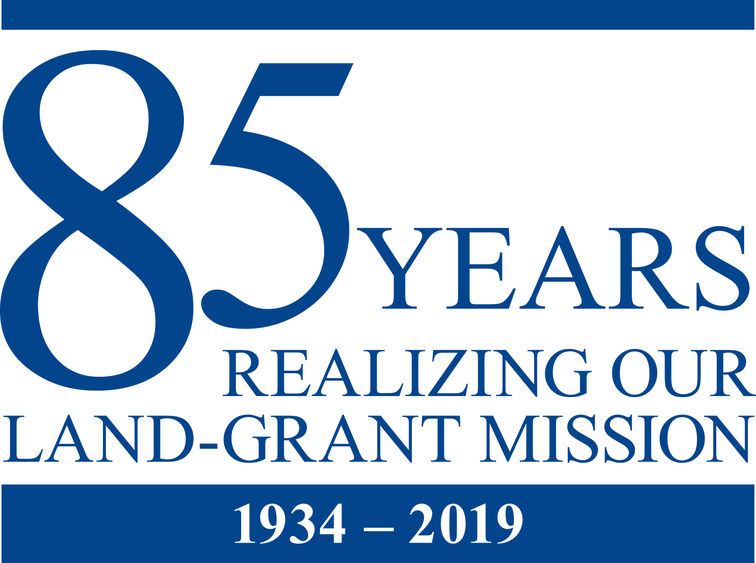 SCHUYLKILL, Pa. — Throughout 2019, Penn State Schuylkill will commemorate its 85th anniversary with a number of symposium- and commemoration-style events, beginning with a scholarship fundraising dinner hosted at the Schuylkill Country Club which was held May 16. The Honorable John E. Jones III, federal judge, was the event's keynote speaker.
Penn State Schuylkill's 85th anniversary focuses on the University's land-grant mission, which is a threefold commitment to teaching, research and service.
"I think land-grant universities are democracy's colleges," said Jones. "They were intended to be places of accessibility, and we can never lose that." He said that without philanthropy and the largess of alums, "we will deny future generations the ability to make an impact. This path will lead to only the elite being educated, and that's hardly the way we want this country to be."
Jones is a Schuylkill County native who has ascended to one of the highest courts in the United States. He began his legal career in 1980, working as a law clerk to the President Judge of Schuylkill County, the Honorable Guy A. Bowe. For years, Jones engaged in private legal practice in Pottsville, Pennsylvania, and was later encouraged to seek the bench by the Honorable Joseph McCloskey. McCloskey served as judge in the Schuylkill County Common Pleas Court from 1975 to 1998, and his experience convinced him that Jones possessed the proper temperament and personality for the job. Jones followed McCloskey's advice, but had no idea just how far his colleagues' support and encouragement would take him.
"The greatest professional and personal mentor I've ever had was Gov. [Tom] Ridge, without exception," said Jones, recounting his time under Ridge's tutelage. Tom Ridge served as Pennsylvania's governor from 1995 to 2001, and Jones accompanied him throughout his career.
In 1992, Jones ran an unsuccessful congressional campaign. "I was done with electoral politics and public life," he said. But it was Gov. Ridge who supported and encouraged him, he said, and he eventually moved back in to politics.
After nearly 15 years of legal service, then Gov.-elect Ridge named Jones the chair of his transition team, charged with helping Ridge shift from a member of the U.S. House of Representatives to governor of the Commonwealth. After settling into his term, Ridge nominated Jones to chair the Pennsylvania Liquor Control Board in 1995, and Jones obliged, moving from the hills of Schuylkill County to the Capitol's bustling halls.
Despite his decades-long and storied legal career, Jones' most impressive promotion did not occur until February 2002. At that time, Ridge was serving as then President George W. Bush's Secretary of Homeland Security. With recommendations of former Sens. Arlen Specter and Rick Santorum, and with the full support of Ridge, Bush appointed Jones to sit as a U.S. District Judge, presiding over the Middle District of Pennsylvania.
Since his appointment, Jones has presided over several notable cases, including the case of Kitzmiller v. Dover Area School District, in which Jones ruled against a public school-district policy that required students to learn about intelligent design as an alternative to the theory of evolution. In 2014, in the Whitewood v. Wolf case, Jones struck down the Pennsylvania statute barring same-sex marriage in the Commonwealth. His ruling became effective immediately and set a nationwide standard for marriage equality under the Constitution's 14th Amendment.
Today, Jones hopes to leave behind a legacy of fairness and judicial independence. "I want to exemplify how judges should rule— not based on fear, favor or bias," he said.
Working as an adjunct instructor at Penn State Dickinson Law, he himself has mentored a number of ambitious law students.
"In my job, I have a great privilege to work with three wonderful law clerks in my chambers," he said. "Every day, I have the opportunity to mentor these young people who are recent law school graduates. I don't have to look any further than my outer office."
Judge Jones spoke alongside Keith Masser, trustee and former chairman of the Penn State Board of Trustees, at the student scholarship fundraising dinner. The event, which was by invitation only, was attended by Penn State Schuylkill faculty, staff, and advisory board members, as well as distinguished guest Madlyn Hanes, vice president and executive chancellor for Commonwealth Campuses.
To make a gift to the Penn State Schuylkill Scholarship Fund or to create your own legacy, contact Eileen Kuperavage at [email protected] or 570-385-6260.