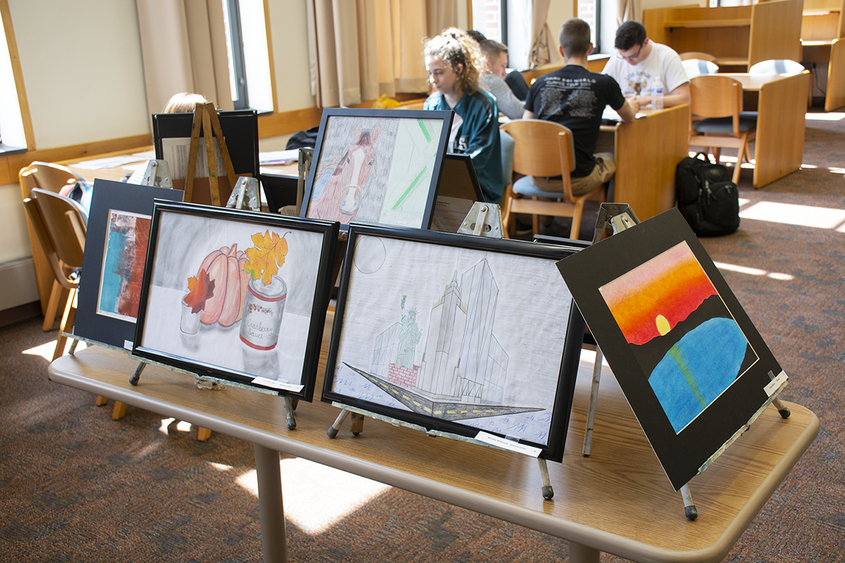 POTTSVILLE, Pa. — Congressman Dan Meuser (PA-9) has partnered with Penn State Schuylkill to exhibit art submitted by high school students in the Ninth District for the Congressional Art Contest. Each spring, the Congressional Institute sponsors the Congressional Art Competition to recognize young artists from across the country. The theme for submissions was "Reflections of Pennsylvania."
All submissions will be available for public viewing until May 10 at the Ciletti Memorial Library, 200 University Drive, Schuylkill Haven, Pennsylvania. Art enthusiasts can view the submissions during library hours, from 8 a.m. to 5 p.m. Monday through Friday.
The submissions will be judged by art instructors from the universities and colleges located within the district.
"I am very proud to showcase the amazing talents of the students of the Ninth Congressional District," said Meuser. "Our young artists are second to none. I am thankful to Penn State Schuylkill and Chancellor Jones for helping us offer this exhibit to the public and for all the students and judges that are participating."
"We are honored to host the 9th District Congressional Art Contest at Penn State Schuylkill," said Penn State Schuylkill Chancellor Patrick Jones. "Visual Art helps us understand the world in nonverbal ways that can be insightful and deeply moving. To host the work of so many young artists will provide our community with an opportunity to see the world through their eyes."
The winning piece will be displayed in the halls of the U.S. Capitol for the next year. The Congressman will also select a few pieces to be displayed in his Washington, D.C., office. All other pieces will be on display in the district offices in Pottsville, Palmyra and Reading. The art will be returned to the students after one year.