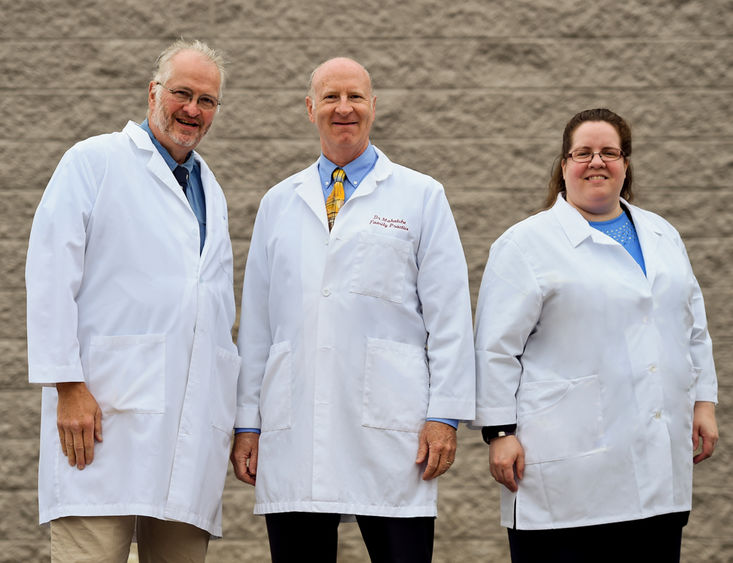 A practice whose providers are known for a 35-year tradition of providing community-focused family medicine services to Berks and Schuylkill county residents is now part of Penn State Health Medical Group.
Schuylkill Valley Family Practice's affiliation with Penn State Health gives patients of Drs. Gregory Tuke and Timothy Makatche enhanced access to a full spectrum of care close to home. Schuylkill Valley will continue to provide the compassionate primary care its patients have come to expect. This affiliation brings the added reassurance of access to the local specialty expertise available at Penn State Health St. Joseph in Bern Township and advanced specialty care at Penn State Health Milton S. Hershey Medical Center in Hershey.
The organizations reached an agreement in July for the practice – now known as Penn State Health Medical Group–Schuylkill Valley – to become part of Penn State Health's growing community-based network. The agreement took effect today, meaning that the practice's 14 employees, including two physicians and one advanced practice clinician, are now Penn State Health employees.
Penn State Health Medical Group–Schuylkill Valley providers have been trusted health care partners in the Berks region since 1983. The practice provides comprehensive care to people in all stages of life, from infants to the elderly. They follow a philosophy of "protect all life," which they have done for up to four generations of some local families. The practice's community connection and commitment to service is evidenced by a robust participation in employee health services, local church activities and medical missions.
Penn State Health Medical Group–Schuylkill Valley patients can expect to benefit from the continued partnership with Penn State Health St. Joseph–Leesport right next door, where they can get easy access to lab and imaging services recommended by their family provider.