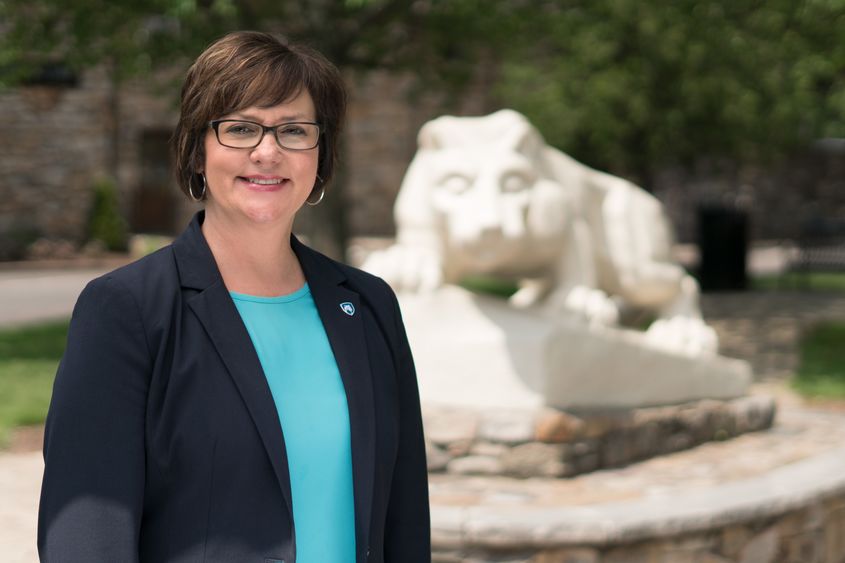 SCHUYLKILL, Pa. — Eileen Kuperavage has been named director of development at Penn State Schuylkill effective Aug. 13.
Kuperavage has strong ties to Schuylkill County, having served as executive director of the Schuylkill Area Community Foundation for 11 years. Under her leadership, the foundation nearly doubled its assets and managed 161 charitable endowment funds. Prior to her time with the Schuylkill Area Community Foundation, Kuperavage served as workforce development director for Schuylkill County.
As director of development, Kuperavage will lead campus fundraising campaigns, cultivating and soliciting donations from alumni and friends to support Penn State Schuylkill's fundraising goals. She will work closely with campus leadership, the advisory board, volunteers and more to develop successful fundraising campaigns.
In addition to cultivating relationships with current and prospective donors, Kuperavage will be responsible for developing goals for annual fundraising as well as directing the activities necessary to achieve those goals.
With over 20 years of experience leading nonprofit organizations in the Schuylkill County region and beyond, Kuperavage's background, experience, skills and community relationships remain outstanding assets for Penn State's Office of Development. Prior to her appointment as Penn State Schuylkill's director of development, Kuperavage served as Penn State Hazleton's director of development.
"It is my privilege to have this opportunity to return to Schuylkill County. I am eager to reconnect with the philanthropic community in the county in which I live with my family," Kuperavage said.
In 2015, Kuperavage was honored by the Schuylkill Chamber of Commerce and recognized as the Chamber's Businesswoman of the Year. A Penn Stater through and through, Eileen earned her bachelor's degree in business administration from Penn State Harrisburg.
"I am confident that with Eileen's leadership and direction, we will be able to explore new and exciting opportunities in philanthropy," said Darcy Medica, interim chancellor of Penn State Schuylkill.
Kuperavage resides with her husband, Gerry, and children, Kassandra, a freshman at Penn State Schuylkill, and Jacob, a sophomore at Nativity BVM High School, in Port Carbon, Schuylkill County.