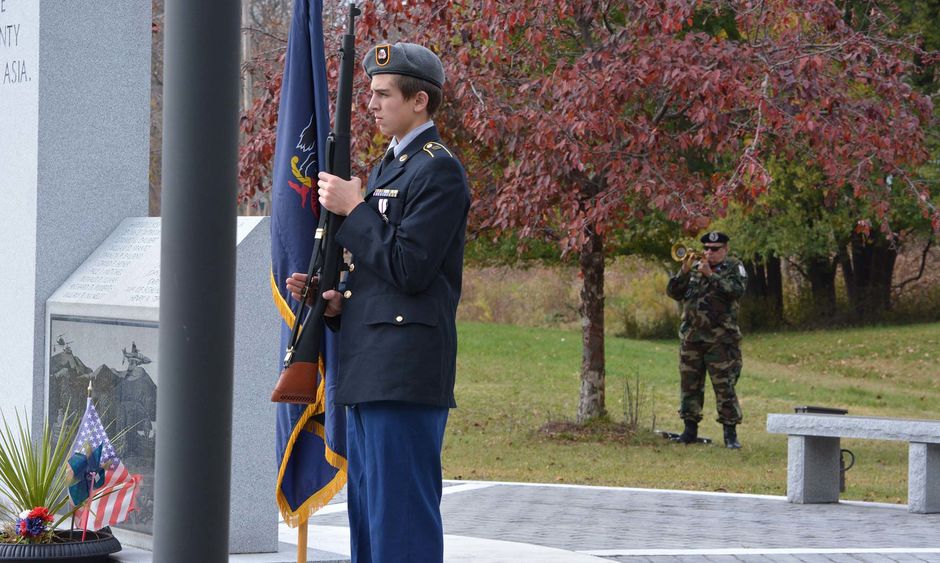 SCHUYLKILL HAVEN, Pa. — Penn State Schuylkill will honor veterans at the Vietnam Veteran Memorial, adjacent to Penn State Schuylkill, on Friday, Nov. 11. The memorial service will begin at noon in observance of Veterans Day.
Kelly M. Austin, chancellor of Penn State Schuylkill, will open the ceremony. The Schuylkill Haven American Legion Post 38 and Veterans of Vietnam, along with the color guard from the Pine Grove Area High School Junior ROTC, will raise the flag. Janelle Gruber, director of admissions, will lead the singing of the national anthem with Vincent May, U.S. Army veteran, following with the Pledge of Allegiance.
Keynote speakers will include: Pfc. Kelsey Shaffer, Pennsylvania National Guard; Chief Warrant Officer 5 Jared Stanley, a U.S. Army Black Hawk pilot who served combat tours in Iraq, Afghanistan, Kuwait and Kosovo; Benjamin Sippel, U. S. Army veteran; and two students from the Schuylkill Haven Area High School.
Joining in the ceremony will be Lt. Col. Stephen Roman, U.S. Army veteran, instructor in philosophy at Penn State Schuylkill, and a 1970 Penn State alumnus. The Rev. Robert Hoenich will offer the prayer.
Members of the campus and local communities are invited to attend.