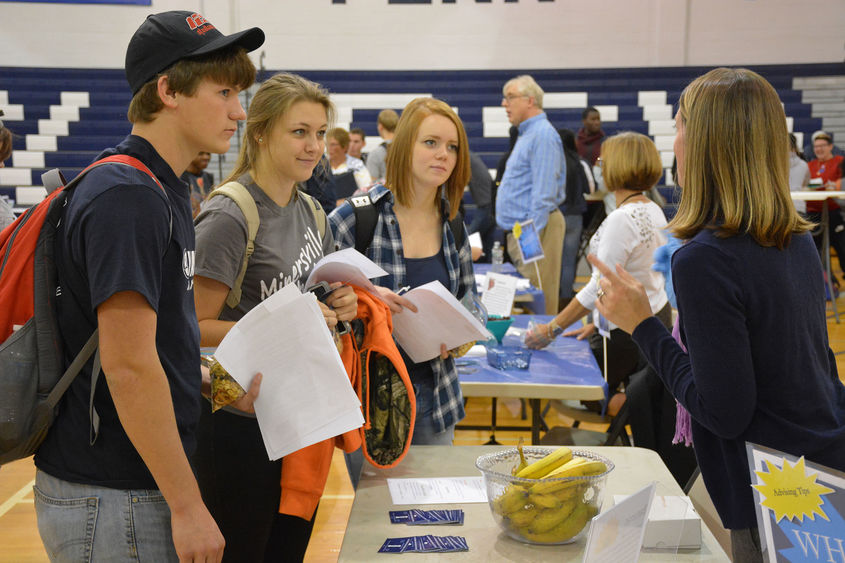 The staff in the Academic Resource Center aren't just for tutoring and scheduling. They are there to help students throughout their college experience.
A new initiative this year that is being sponsored by the office of the Chancellor is the program series, WHAM, which stands for "We Have Academic Momentum." The goal of the program is to address a significant subset of students each month and the particular challenges that they face.
The program launched Sept. 26 with Freshman Forward, an opportunity for first year students to visit faculty and staff manned stations that offered activities that will help them become more successful during their freshman year.
More than 65 percent of the freshman class participated in activities that included test-taking skills, getting to know the professors by asking them any question that they could think of, time management skills and active reading. Each student was given a baggie, and while they were at each station, they were offered a food ingredient that was healthy and contributive to active brain function, such as granola, raisins, bananas, apples and much more. By the end of their rounds, they had a bag full trail mix and their own personal blend of healthy brain food.
The final activity for the event was the opportunity to wham the pizza piñata, led by Nittany Lion. The students enjoyed getting out some of their first semester frustrations and then left the event feeling rejuvenated and re-energized.
The upcoming months will bring futures sessions, including: Sophomore Success: What's your story; Finals Focus; Meet our Majors; Who's Who on Campus; and What's Next.
For more information about the WHAM program, or to meet with a member of staff in the Academic Resource Center, call 570-385-6140 or stop in.