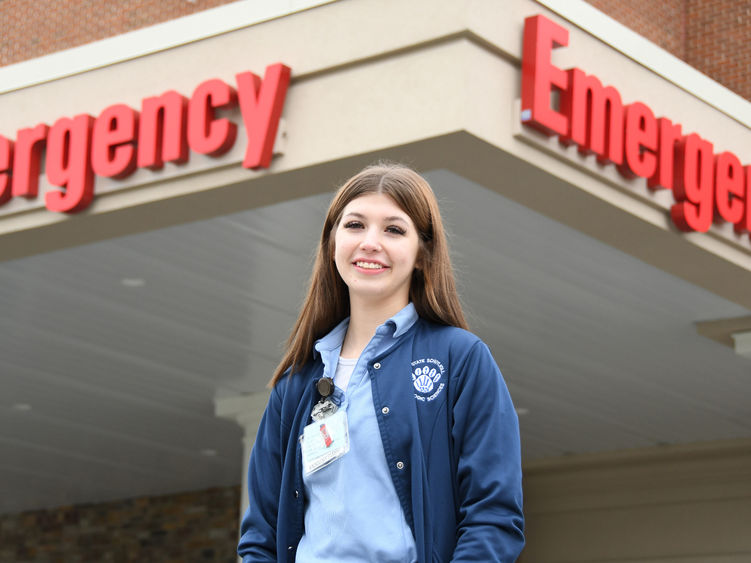 SCHUYLKILL HAVEN, Pa. — To help meet the needs of the regional healthcare industry, Penn State Schuylkill will launch a new "Magnetic Resonance Imaging (MRI) Post-Primary Certification" program this August. Available to individuals who have earned an associate degree or post-primary certification in radiological sciences, the program spans the fall and spring semesters and is presented in partnership with ImagingU.
"Penn State Schuylkill is excited to be partnering with our clinical affiliates and offering this education to program graduates and local technologists," said Hilary Yotko, program coordinator of the radiologic sciences program at Penn State Schuylkill. "There's a great need for well-prepared MRI technologists in the community and beyond. I'm confident that this program will help technologists advance their careers and help facilities acquire well-trained employees."
A blend of theory and practical skills
The one-year MRI Post-Primary Certification program provides students with the theoretical framework needed to understand the technical components of performing MRIs with interactive and in-depth online modules through ImagingU with a local MRI practitioner from St. Luke's University Health Network serving as facilitator Topics include:
screening and safety
pathology
imaging protocols and procedures
image evaluation
quality control
patient care
contrast media use
Students then apply what has been learned in theory to real-world experiences through on-site clinicals at local partner healthcare facilities. Participants will complete the theory and clinical courses concurrently each of two semesters.
Successful completion of the program qualifies students for the American Registry of Radiologic Technologists (ARRT) certification and registration under the post-primary eligibility pathway for magnetic resonance imaging.
Fulfilling a need for the future of the healthcare industry
The U.S. Bureau of Labor Statistics predicts that need for MRI technologists will increase by 6% each year through 2031. Over the next decade, 16,000 job openings for radiologic and MRI technologists are expected nationwide yearly. Students participating in the MRI Post-Primary Certification program at Penn State Schuylkill will be well-positioned to positively impact the healthcare industry, filling a critical need in patient care in the state of Pennsylvania and beyond.
Funding opportunities through WednetPA
This course is eligible for up to $2,000 of funding per student through the Workforce and Economic Development Network of Pennsylvania (WednetPA). Interested employers can apply for funding through WednetPA on their team members' behalf. Program participants can also apply for funding individually. Contact Laura Kramer, coordinator of continuing education and workforce development at Penn State Schuylkill, with questions.
Additional details on the MRI Post-Primary Certification are available here.