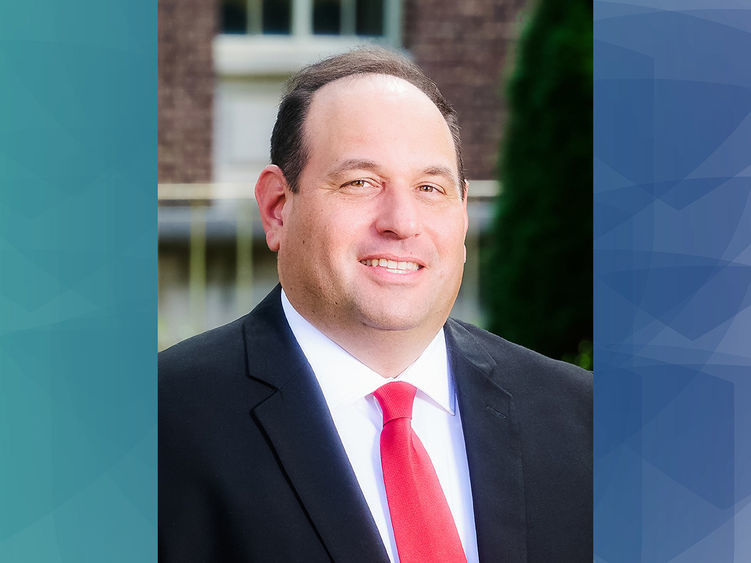 SCHUYLKILL HAVEN, Pa. — Jonathan Kukta, director of business services and operations at Penn State Schuylkill, earned a distinguished Certified Auxiliary Services Professional designation through the Certification Commission of the National Association of College Auxiliary Services.
Completion of this specialized program signifies a premier level of knowledge, skills and commitment to the higher education and business services fields. To receive the CASP, one must complete an examination demonstrating an exceptional knowledge base in ancillary and auxiliary services including leadership, management, marketing, student development, communication, information technology and systems information, financial services, physical facilities, and university auxiliary services.
I applaud Jonathan for his professional dedication. Obtaining this benchmark certification speaks to the level of expertise Jonathan brings to Penn State, and his overall commitment to the role of auxiliary services in higher education.

—Patrick M. Jones , Penn State Schuylkill Chancellor
In addition to his role at Schuylkill, Kukta is currently serving as special assistant to finance and business for the Commonwealth Campuses at Penn State. In his additional role, Kukta serves as liaison between the finance and business leadership team and the directors of business services for the Commonwealth Campuses — a critical function in communicating strategic initiatives across the University's 20 campuses.
"Jonathan is one of the most dedicated and hardworking people I have had the privilege to serve with," said Sara Thorndike, senior vice president for finance and business/treasurer at Penn State. "I commend him for prioritizing his professional development and thank him for expanding his skills to support Penn State, and finance and business."
Kukta has been an active member of the NACAS East organization since 2002 and has served on their board of directors as their business partner coordinator since 2016. He received the NACAS East Rising Star award in 2020, which represents over 200 colleges and universities across 13 states and Canada. Anthony Coschignano, CASP, president of the NACAS East and associate vice president for campus services at Swarthmore College, said, "Congratulations to Jonathan. The NACAS Certified Auxiliary Services Professional certification shows that one has become well-rounded in the multi-facets in auxiliary, campus, and business services, and serves as a leader in the industry."
Kukta joined Penn State in 2002. Prior to his current role at the University, he was the director of housing and food services for Penn State's Berks, Lehigh-Valley, Schuylkill (2017-21) and Hazleton, Wilkes-Barre, Scranton and Schuylkill campuses (2007-17). During his time at the University, he has received the Finance and Business Quality Service Quality People Leadership Award (2010) and the Mentoring Award (2012). In 2017, he was the recipient of the Housing and Food Services William H. Reiber Award for Outstanding Management. Kukta also serves as an adjunct professor at the Schuylkill campus, teaching courses in marketing, human resources and business. Active in the community, he currently serves on the Planning and Zoning Board for the Orwigsburg Borough, and is a member of the Greater Schuylkill Business Association.