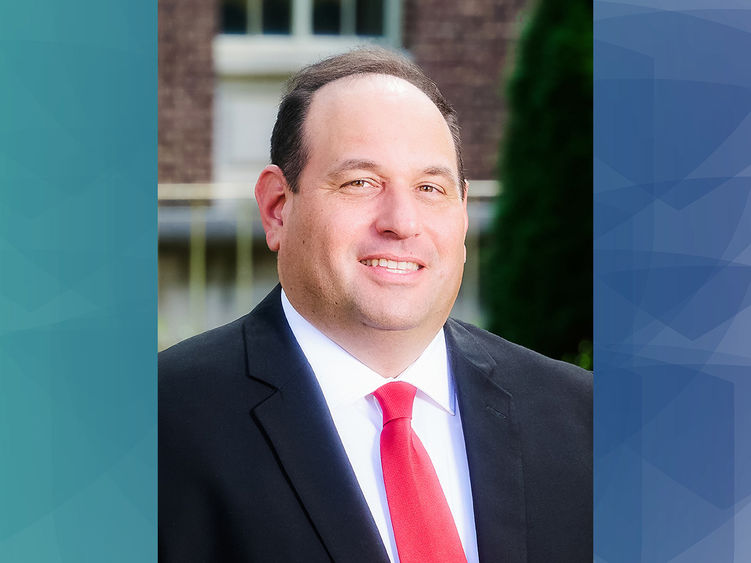 SCHUYLKILL HAVEN, Pa. — Jonathan Kukta, director of business services at Penn State Schuylkill, has been appointed to a two-year term as special assistant to finance and business for the Commonwealth Campuses at Penn State. In this additional role, Kukta serves as liaison between the finance and business leadership team and the directors of business services for the Commonwealth Campuses — a critical function in communicating strategic initiatives across the University's 20 campuses.  
I'm excited to have Jonathan working in this special role with the finance and business leadership team. His many years of experience at a number of our campuses offers invaluable insight on opportunities for collaboration and efficiency at such an important time.

—Sara Thorndike , senior vice president for finance and business/treasurer at Penn State
Since April 2021, Kukta has been working on an additional special assignment for engagement activities and events for employees across finance and business units served by the Office of the Senior Vice President for Finance and Business/Treasurer.  
Kukta has been an employee of Penn State for more than 20 years and has worked at several eastern regional campuses. When he began his tenure with the University in 2002, Kukta served as manager of housing and food services at Penn State Berks and then as assistant director of housing and food services at Penn State Berks and Penn State Schuylkill. In 2007, Kukta became director of housing and food services for Penn State Hazleton, Penn State Schuylkill, Penn State Wilkes-Barre and Penn State Scranton. In 2017, he assumed the director of housing and food services position at Penn State Berks, Penn State Schuylkill and Penn State Lehigh Valley. 
In 2021, Kukta was appointed director of business services at Penn State Schuylkill, where he is responsible for facilities, operations, information technology, risk management, real estate, sustainability, emergency management, conference services, community outreach and serves as the liaison to University Police and Public Safety (UPPS), Housing and Food Services (HFS) and Barnes and Noble.  
"Jonathan is a trusted partner at Penn State Schuylkill, and I am certain he will bring strategic thinking, innovative ideas, and valuable institutional knowledge to his special appointment with finance and business," said Penn State Schuylkill Chancellor Patrick M. Jones. "Through his long years of service to the University, Jonathan has proven himself to be a dedicated and exemplary employee, and I look forward to seeing how he makes a difference across the university with this new opportunity."  
Kukta also has served as a part-time faculty member since 2008 teaching courses in human resources, marketing and hospitality facility operations and design.  
Jonathan has been involved with the National Association of College Auxiliary Services (NACAS) for 20 years and currently serves on the board of directors of the east region. In 2020 he was awarded the association's Rising Star Award.  
Kukta holds an MBA from Alvernia University and a bachelor of science in hospitality management from Penn State.