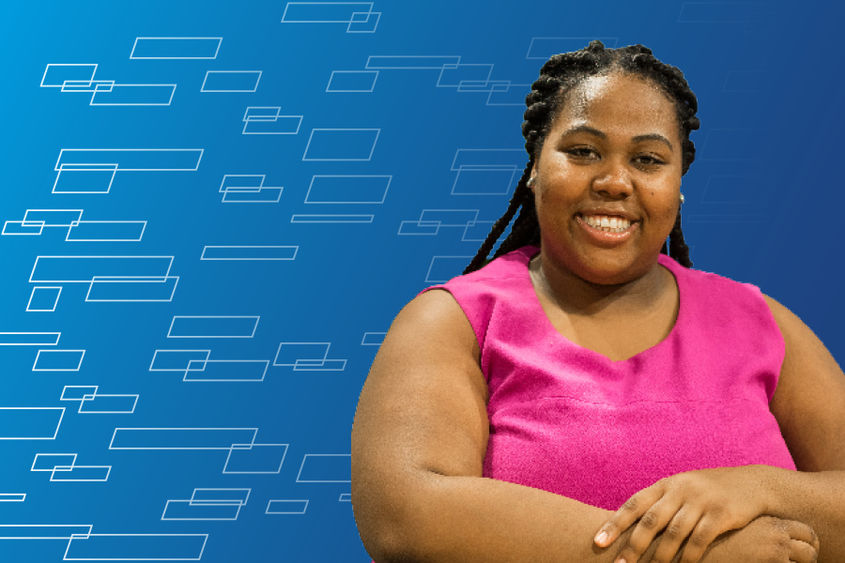 SCHUYLKILL HAVEN, Pa. — Christina Talley is an entrepreneur and owner of a thriving performing arts center located in her hometown of Philadelphia. She also is a proud 2008 Penn State alumna who began her academic career at Penn State Schuylkill.
Preparing for college success
Talley had her choice of Commonwealth Campuses, but selected Schuylkill because of the Nittany Apartment housing option and the convenience and opportunities of on-campus living. As an engaged and outgoing student, she wanted easy access to classes and participation in clubs and other student-centered activities. Talley found a welcoming academic community at Schuylkill and benefited from small class sizes and easy-to-approach faculty. 
"I was not the best test taker," admitted Talley. "Schuylkill gave me an opportunity to develop my academic skills and increase my GPA, so I felt much more prepared when I transferred to University Park after two years."
Through Penn State's 2+2 plan, which allows students to begin their first two years of study at one campus and complete their degree at another, Talley completed her bachelor's studies at University Park with a degree in theatre arts with a focus on performance. 
Though Talley completed much of her core coursework at University Park, she credits Catherine Fiorillo, associate teaching professor of theatre and speech at Penn State Schuylkill, for encouraging her to pursue her passion. "Cathy's love for the arts is unmatched," Talley explained. "She influenced me more than she will ever know, and I am forever grateful to her."
Investing in her community through the arts
After graduating in 2008, Talley headed back to her hometown of Philadelphia with a desire to bring dance and performing arts to inner-city youth. She helped introduce dance and dance history at the Police Athletic League Recreation Center in Philadelphia, and taught theater arts from beginner to advanced levels at the Dance Institute of Philadelphia.
When her students began requesting additional dance training, Talley was inspired to start her own youth dance company, and En L'Air Dance Academy was born. The company has performed throughout the United States, and Talley plans to expand their travel schedule with overseas opportunities first in mind. 
She finds great satisfaction in her role as artistic director.
"Being with my dancers after a performance and seeing the looks on their faces, it is pure joy and excitement!" exclaimed Talley. "It means the world to me to be able to give these opportunities to my students."
While teaching dance at the Dance Institute of Philadelphia, Talley also was working on her MBA in international business and marketing from Philadelphia University.
With her MBA in hand, Talley felt ready to open her own studio. With encouragement from friends coupled with her motivation to establish a creative space for youth in her Mt. Airy neighborhood, Talley established the Free to Be Performing Arts Center in 2015.
Building a community to build their community
In 2020, Talley combined programs with Leah Brown, who now serves as executive director of the center. Free to Be offers a variety of classes including traditional dance studio classes like ballet, tap and jazz, as well as kickboxing and salsa. Students can begin as young as age two, and youth classes continue through age 18. Free to Be also offers performance art camps and classes for adults. Originally the principal instructor, Talley now employs a staff of 15 dance and performance art instructors.
Today, Talley continues to expand her entrepreneurial footprint, recently developing a small event planning company, The True Experience, and an activewear and dancewear apparel brand, ExitoFit.
Being an agent of Penn State's land-grant mission
Penn State is a land-grant university whose mission is to offer access to affordable, high-quality education; conduct and promote research that improves people's lives; and engage with communities to make them better places to live. Graduates like Talley, with her community work, embody that mission as alumni and entrepreneurs whose values mirror Penn State's.