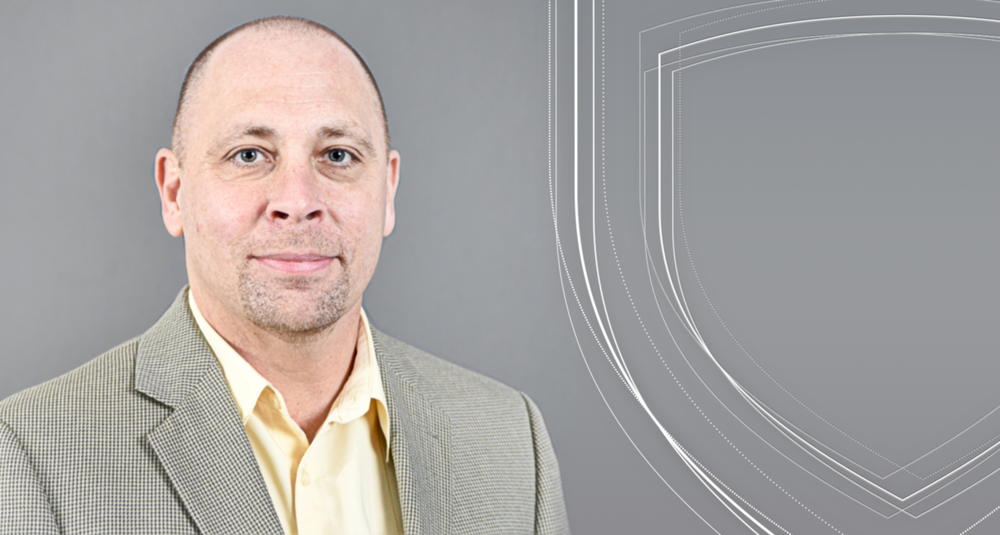 SCHUYLKILL HAVEN, Pa. — Growing up in Pottsville, Pennsylvania, in a family of coal miners and factory workers, William C. Terrill said he didn't envision a future that included a college education. It was something for "smarter folks, richer folks," he said in 2019 when accepting the Penn State Schuylkill Alumni Society's Outstanding Alumni Award.
But today, with bachelor's, master's and doctoral degrees to his name and appearances in more than 100 media outlets internationally — including the BBC, France24, NPR, and the Wall Street Journal — Terrill is set to receive the Alumni Fellow Award from the Penn State Alumni Association (PSAA) in a recognition ceremony at University Park on Oct. 6. The award is the highest honor presented by the PSAA to outstanding alumni who are leaders and innovators in their professional fields.
A distinguished career in criminal justice starts at Penn State Schuylkill
Terrill, professor and associate dean of the Arizona State University Watts College of Public Service and Community Solutions, is recognized as one of the country's leading experts on police use of force, for his work on deadly force, tasers, hands-on physical tactics, verbal communication, and the role police culture plays in fostering or mitigating the use of force. He has published two books and more than 70 journal articles, book chapters, and research reports for federal and municipal law enforcement agencies, and a monograph for the U.S. Department of Justice's National Institute of Justice.
But before that esteemed career began, Terrill got his academic start at Penn State Schuylkill, where he attended for two years before completing a bachelor of science degree in criminal justice at Penn State Harrisburg in 1992. Terrill would earn both his master's and doctoral degrees from Rutgers – The State University of New Jersey, but said he credits Penn State Schuylkill with providing the initial opportunity that led to his extraordinary success.
"Penn State Schuylkill admitted me, guided me, and engaged me," Terrill said. "It allowed me to examine who I was and what I wanted. Of course, there was hard work and determination, but I needed an opportunity, and that's what Penn State Schuylkill gave me."
Before his academic career, Terrill served as a military police officer in the U.S. Air Force, and his early experience in the field led to a lifelong exploration of policing from an academic perspective. Terrill has extensive experience working with local, state and federal law enforcement agencies, has directed numerous studies, and published widely in the field of criminal justice. Terrill has worked as a consultant and expert witness on numerous projects and served on the sub-committee to former President Barack Obama's 2015 Task Force on 21st-Century Policing.
Penn State Schuylkill Chancellor Patrick M. Jones said, "Dr. Terrill's career exemplifies the impact that Penn State can have on the lives of children from working-class families. While not born to privilege, his start at Penn State Schuylkill helped him launch a career in which he has become a leading expert in his field who makes a positive impact on policing across the country."
Penn State Schuylkill residency Oct. 4 and 5
Alumni Fellows are invited to return to campus as distinguished guests to share their expertise, and Terrill is set to visit Penn State Schuylkill to speak with the campus community at a select group of events on topical issues in the criminal justice system. Terrill will speak to students in "Introduction to Criminal Justice" about careers in law enforcement, and will discuss research methodologies and student engagement in research with students in the "Field Research in Criminology" class.
In addition, all students, faculty and staff are invited to attend the following events:
"Police Use-of-Force: Balancing Public Safety and Individual Rights," Keynote Address during the Dean's List ceremony
Monday, Oct. 4, 12:20 p.m., Morgan Auditorium
The Michael Brown shooting in 2014 can be considered to have been the catalyst for broader societal awareness and increased national coverage of a series of high-profile police use-of-force incidents, and resulting civil unrest across the U.S., not witnessed since the civil rights era of the 1960s. Bolstered by the roles that technology, such as smartphones and body-worn cameras, and media play in capturing use-of-force interactions, there is a continual and evolving dialogue surrounding police-community relations. Having researched police use-of-force for over 25 years, Terrill will discuss various issues and challenges of this discourse and the importance of protecting civil rights while maintaining public safety.
"Career Chat"
Tuesday, Oct. 5, 12:20 p.m., R. Michael Fryer Conference Center, 101 Classroom Building
Terrill will remark specifically on the career and academic pathway that led from Penn State Schuylkill to his current position, with time reserved for questions from attendees. The online seminar will be shared virtually via Zoom technology for those unable to attend the talk in person.
Find more information about Terrill and the other 2021 Penn State Alumni Fellow recipients and visit schuylkill.psu.edu/academics to learn more about the in-demand degree and certificate programs, including criminal justice, available at Penn State Schuylkill.