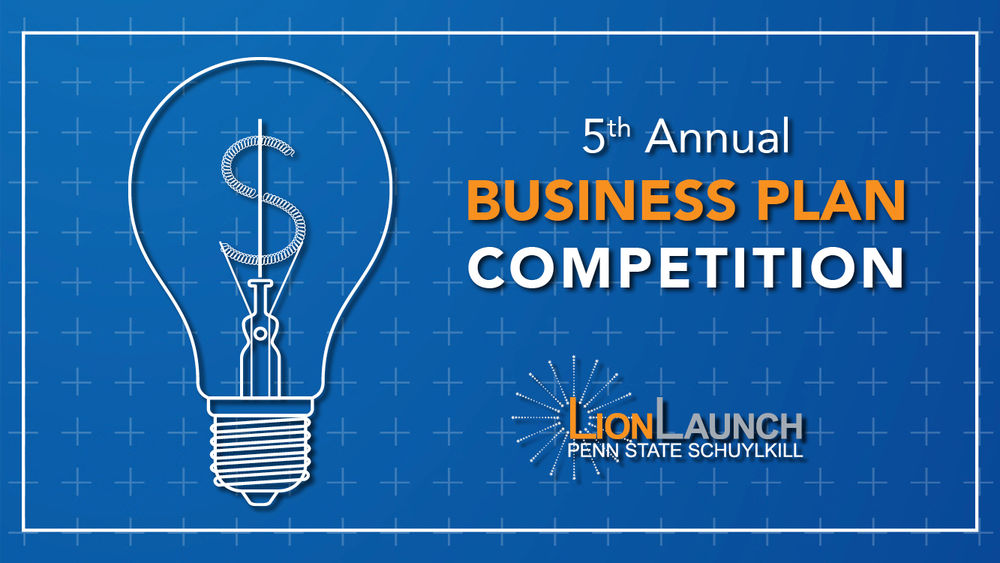 Schuylkill Haven, Pa. — Penn State Schuylkill hosted its fifth annual Business Plan Competition virtually on Thursday, April 22, awarding $5,000 each to two creative startups. The entrepreneurs pitched their business plans to a panel of judges, who consisted of established local entrepreneurs and community leaders.
"We are incredibly proud to be able to provide resources that help entrepreneurs make their business dreams a reality," said Shannon Del Conte, Penn State Schuylkill's director of community engagement. "Our competitors this year are perfect models of the tenacious spirit and drive required of successful entrepreneurs. I am looking forward to seeing how their businesses grow."
The pitches
Art by Marky
Marky Barto delivered the first pitch of the evening. Barto founded her business to bring various forms of traditional art to the people of Schuylkill County and beyond through devoted practical study of oil painting in the style of the Old Masters, drawing, and paper filigree (paper quilling). Art by Marky aims to connect customers and art through educational experiences, exhibits, and original and commissioned pieces.
Barto was born and raised in the former Czechoslovakia and attended college in the Netherlands. Since she and her husband moved to the United States, Barto has pursued her artistic passion and, by extension, what she considers the American dream. Today, her travels across the globe heavily influence her work.
"As an artist, I enjoy fostering creativity in others and encourage everyone to appreciate all the beautiful art our ancestors have left behind," Barto said in her executive summary. "I know from experience that art is a universal language that always bridges the gap between cultures."
Art by Marky's business model endeavors to:
Develop opportunities for the residents of Schuylkill and neighboring counties to be exposed to various forms of artistic expressions
Offer hands-on art classes both in person and virtually
Grow its customer base through solo exhibits and marketing
Keep developing an increasingly better product and service by improving skill and knowledge
Create an exciting series of oil paintings based on Slavic myths and legends to introduce people to the culture and history of central Europe
Open a local gallery/art store to promote local art
Help to inspire and support the public interested in arts by being involved in local art organizations
In her pitch, Barto outlined the funding she sought for investing in a new computer, design software, website maintenance, and additional materials that will help her create and teach more easily.
With more resources and larger outreach opportunities, Barto hopes that Art by Marky will become a go-to business for Schuylkill Countians to schedule artistic girls' nights, family fun events, and enrich the county's cultural landscape with more fine art.
Sculps Hill Woodworking
Husband-and-wife team Jason and Rhiannon Schaeffer pitched their business plan next. The Schaeffers established Sculps Hill Woodworking to bring hardwood crafts and folk art to the people of Schuylkill County and beyond, offering personalized pieces that they hope become family heirlooms for their customers.
Jason owns, designs, and crafts Sculps Hill Woodworking inventory, and Rhiannon manages the business and marketing and also coordinates customers' orders. Their custom wood products include bowls, cutting boards, vases, and more, and the couple offers superior customer service by hand-delivering custom products when feasible.
With additional funding from the Business Plan Competition, the Schaeffers seek to:
improve their workshop area for better production;
investigate shed prices for wood storage;
purchase a wood-etching laser to personalize projects; and
establish a website that features a space for custom requests.
Ultimately, the couple hopes to make this part-time business into a full-time job, and additional funding would allow them to increase their inventory and make strides toward that goal.
And the winners are…
Once the presenters pitched their plans and answered the judges' questions, it was time for the judges to deliberate. After a 20-minute deliberation period, the judges awarded $5,000 — the maximum award amount — to both Art by Marky and Sculps Hill Woodworking.
This inspiring competition introduced two new businesses to Penn State Schuylkill LionLaunch's audience. Two businesses won funding, but ultimately, Schuylkill County won two new businesses to support the local economy.
Special thanks to the Business Plan Competition sponsors and partners
This event would not be possible without the generous support of:
Event sponsors:
Schuylkill County Commissioners Office
PPL Electric Utilities
Event partners:
Center for Education, Business and Arts
Northeast PA Manufacturers & Employers Association
Pottsville Area Development Company
SCORE
Schuylkill Chamber of Commerce
Schuylkill Economic Development Corporation
About Penn State Schuylkill LionLaunch
Established in May 2016, Penn State Schuylkill LionLaunch supports the local economy by providing programming, training, and mentorship for budding entrepreneurs and small business owners. It is part of the Invent Penn State program, Penn State's Commonwealth-wide initiative to spur economic development, job creation, and student career success.
To learn more about Penn State Schuylkill's Community Engagement Office and LionLaunch program, contact [email protected].