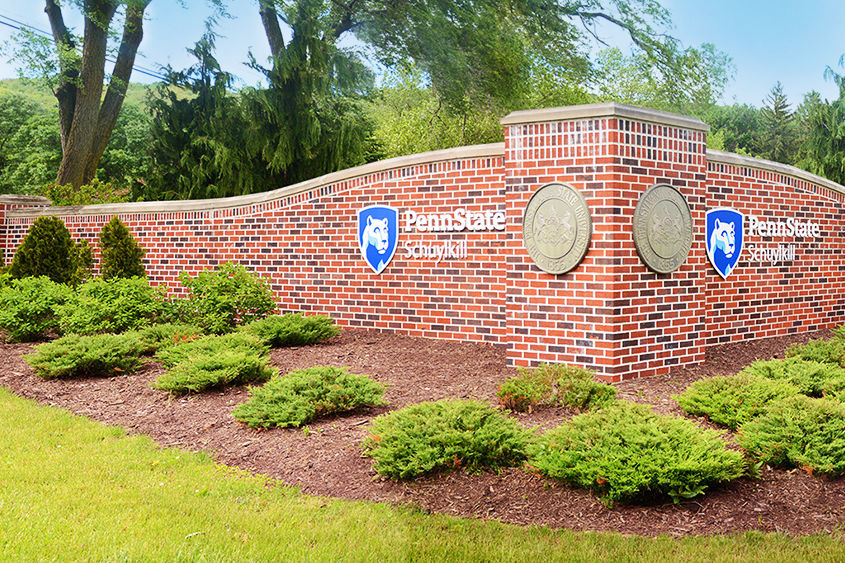 SCHUYLKILL HAVEN, Pa. — In partnership with Providence Place Senior Living, Penn State Schuylkill will host an on-campus Pfizer-BioNTech COVID-19 vaccination clinic offered by Care Options Rx (CORx) on Friday, April 23.
The second-dose clinic will be held on campus Friday, May 14. All members of the campus community — including all students, faculty and staff — are encouraged to sign up to get a vaccine. Please note that all Pennsylvanians age 16 or older are now eligible to receive the Pfizer-BioNTech COVID-19 vaccine. Penn State is strongly encouraging all students, faculty and staff to sign up to receive the first vaccine that is available to them.
The genesis of the clinic came about when Rick Barley, chief operating officer of Providence Place Senior Living, the 50th member of the Penn State Schuylkill Consortium of Co-Op Employers, was in a campus meeting to discuss job openings at his organization. As the meeting concluded, Barley generously offered to facilitate the clinic. The campus team sprang into action, and within days the clinic was scheduled.
"This is an example of the strong, reciprocal relationships we enjoy with our employer partners," said Penn State Schuylkill Chancellor Patrick M. Jones. "Rick's innovative thinking brought this idea to the table. We are deeply grateful for this opportunity to serve our campus and communities by hosting a COVID-19 vaccine clinic."
Details about the April 23 on-campus clinic:
Location: Gymnasium on the ground floor of the campus Health & Wellness Building
Time: 11 a.m. to 2 p.m.
Participants should pre-register here: https://covid-19schedulinglink.as.me/psscfirstdose
Participants should print, complete and bring this CORx consent form.
Participants must bring a valid government-issued ID to their appointment. CORx is not able to vaccinate without proper identification that matches the appointment confirmation.
If available, participants should also bring their health insurance card. However, the vaccine is free for everyone; health insurance is not required, and there is no charge to receive the vaccine.
All vaccines administered at the clinic will be the Pfizer-BioNTech vaccine. Participants should review this Pfizer Emergency Authorization fact sheet.
All individuals age 18 and older may register, including members of the campus community, friends, family, alumni and the public. A parent or guardian may register someone age 16-17, as long as they accompany the minor on April 23. Appointments are available on a first-come, first-served basis.
Special thanks to Penn State Schuylkill's partners, Providence Place Senior Living and Care Options Rx, for making this vaccine clinic possible.
The latest COVID-19 vaccination information for the Penn State community is available on the University's coronavirus information website.