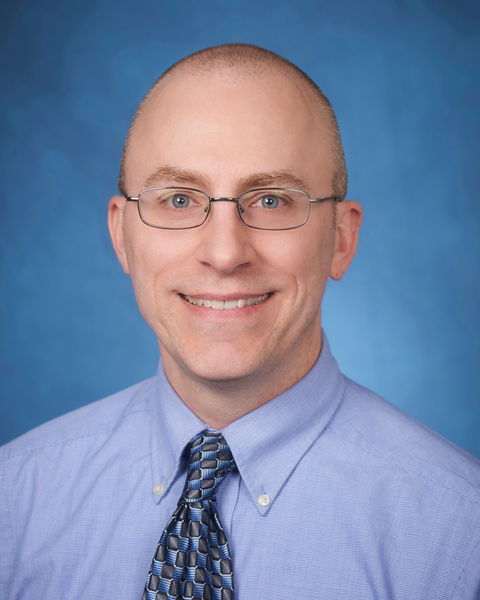 Associate and Head Librarian, Library
Ciletti Memorial Library, 104
Biography

Matthew J. Wayman is Head Librarian of the Ciletti Memorial Library at Penn State Schuylkill.

Before appointment to his current position in 2008, Mr. Wayman served as a Reference and Instruction Librarian at Penn State Abington. During his time there, Mr. Wayman achieved tenure and promotion to the rank of Associate Librarian.

Mr. Wayman holds a Bachelor of Arts degree, cum laude, in History, and a Master of Library Service degree, both from Rutgers University, as well as a Master of Arts degree in History from Temple University. He is a member of the Phi Beta Kappa and Phi Alpha Theta honor societies.

Fascinated by history since childhood, Mr. Wayman's research interests involve military history and bibliography of military history. He has published numerous bibliographies for reference works and written articles for library science publications. Mr. Wayman has presented research on the French and Indian War at conferences at the University of East Anglia in Norwich, U. K. and Fort Ticonderoga. He regularly reviews books on military history topics for Library Journal and has reviewed manuscripts for and published a book review in the Journal of Military History.

Mr. Wayman has served the University and his profession in a number of capacities. As a member of the American Library association, he has held positions on numerous committees, chaired three national award committees, and served as an elected Member-at-Large for the Reference and User Services Association's Collection Development and Evaluation Section. He is a past chair of the University's Library Faculty Organization, and served as Secretary and Vice-chair for the Schuylkill campus's Faculty Organization, serving two continuous terms in each capacity.

A native of the Chicago area, Mr. Wayman has also lived in New Hampshire, Florida, Texas, and New Jersey, but has resided in Pennsylvania since 2000. He lives with his wife and daughters in southern Schuylkill County. In his spare time, Mr. Wayman enjoys spending time with family. He is an assistant coach on his daughters' soccer team and is actively involved in 3D printing and miniatures wargaming.
Research Interests

Military history

Bibliography of military history
Education

M.A., History - Temple University

Master of Library Science - Rutgers University

B.A., History - Rutgers University