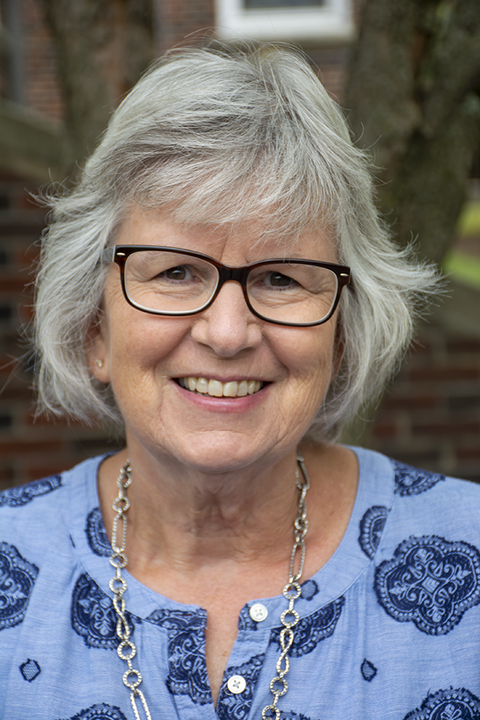 Associate Teaching Professor,
Nursing
Program Coordinator, RN to B.S.N.
Biography

Marianne Adam, PhD, RN, CRNP has been a nurse for over 35 years and is a family nurse practitioner. She lives in Berks county with her husband Kurt, a Penn State alum. They have two children: one a Penn State alumna and the other a current Penn State student. They are proud to be part of the Penn State family.

Adam's undergraduate nursing education was obtained in the State University of New York system (1980, 1982). Adam has an M.S. from Adelphi University (New York) in Nursing Service Administration (1984), a post-Masters Family Nurse Practitioner certificate from Allentown College (2000) and a doctorate from the Pennsylvania State University (2012) major in Nursing with a minor in Adult Education. Adam's dissertation research study was titled: The lived experience of becoming a diabetic: A phenomenological study.

Adam is a member of Sigma Theta Tau International Nurses Honor Society (STTI), Pennsylvania State Nurses Association, American Nurses Association and the American Association of Nurse Practitioners. Adam serves on the board for Beta Sigma, the Penn State chapter of STTI.

Adam has been teaching nursing students for over twenty-five years. In addition to nursing education, Adam has worked in the areas of administration, medical / surgical, critical care and home care nursing. Since 2014, Adam is the RN to B.S.N. program coordinator and associate teaching professor of Nursing at Penn State Schuylkill.

Previously, Adam was a faculty member at Moravian College in Bethlehem, Pennsylvania. In the course of her teaching career Adam taught in baccalaureate nursing (B.S.N.), RN to B.S.N., master's (MS) and diploma nursing programs. Adam accompanied nursing students to Honduras (2003, 2007, 2013, 2018 and 2019) and Hong Kong (2019) for international health care experiences. Additionally, Adam taught Freshman Experience, an interdisciplinary course (culture and healthcare), and a biological science course to non-nursing baccalaureate students.

---

Grants and Awards

Research Project (May 2019 to present), Title: Families Forging a Path to Treatment for Opioid Addiction, Penn State University, Commonwealth Campuses Research Collaboration Development Program ($10,000).
Research project (December 2017 to present), Title: Opioid Addiction: The Experience of Seeking Treatment for a Loved One. Penn State University, Schuylkill Campus, Research Development Grant ($1475.00).
Research Interests

Learning self-care in people diagnosed with chronic conditions

Learning and teaching factors influencing adherence

Community-based health promotion and planning

Heroin/opioid abuse epidemic
Publications

Chapter revision Adam, M. (2017). Assessment of digestive and gastrointestinal function. In Hinkle. J & Cheever, K. (Eds). Brunner & Suddarth's textbook of medical-surgical nursing (14th Ed). Philadelphia: Wolters Kluwer.
Education

Ph.D., Nursing - Penn State University (2012) [Minor: Adult Education]

Graduate Certificate, Family Nurse Practitioner - Allentown College (2000)

M.S., Nursing Service Administration - Adelphi University (1984)

B.S., Nursing - State University of New York (1982)

RN - State University of New York (1980)