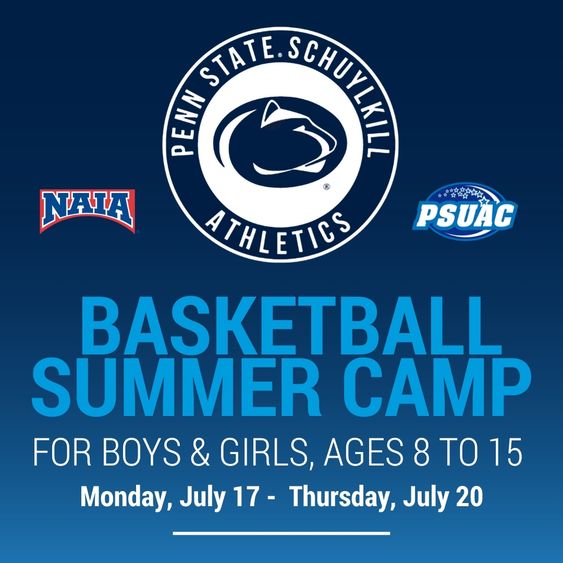 Penn State Basketball Summer Camp
Led by Penn State Schuylkill Head Men's Basketball Coach Travis Williams and Head Women's Basketball Coach Charlie Killian along with current players from each team, our basketball camp will provide fundamental instruction in a positive and safe environment. 
Players will learn about proper ball handling, passing, offense with and without the ball, shooting, rebounding, defense and movement. These are teaching camps with a focus on skill development and fun.
The camp will run from Monday, July 17 to Thursday, July 20 from 9 a.m. to 2 p.m. daily.
Learn more about Penn State Basketball Summer Camp >